Thing to Do
Be a Valley Forge B.A.R.K. Ranger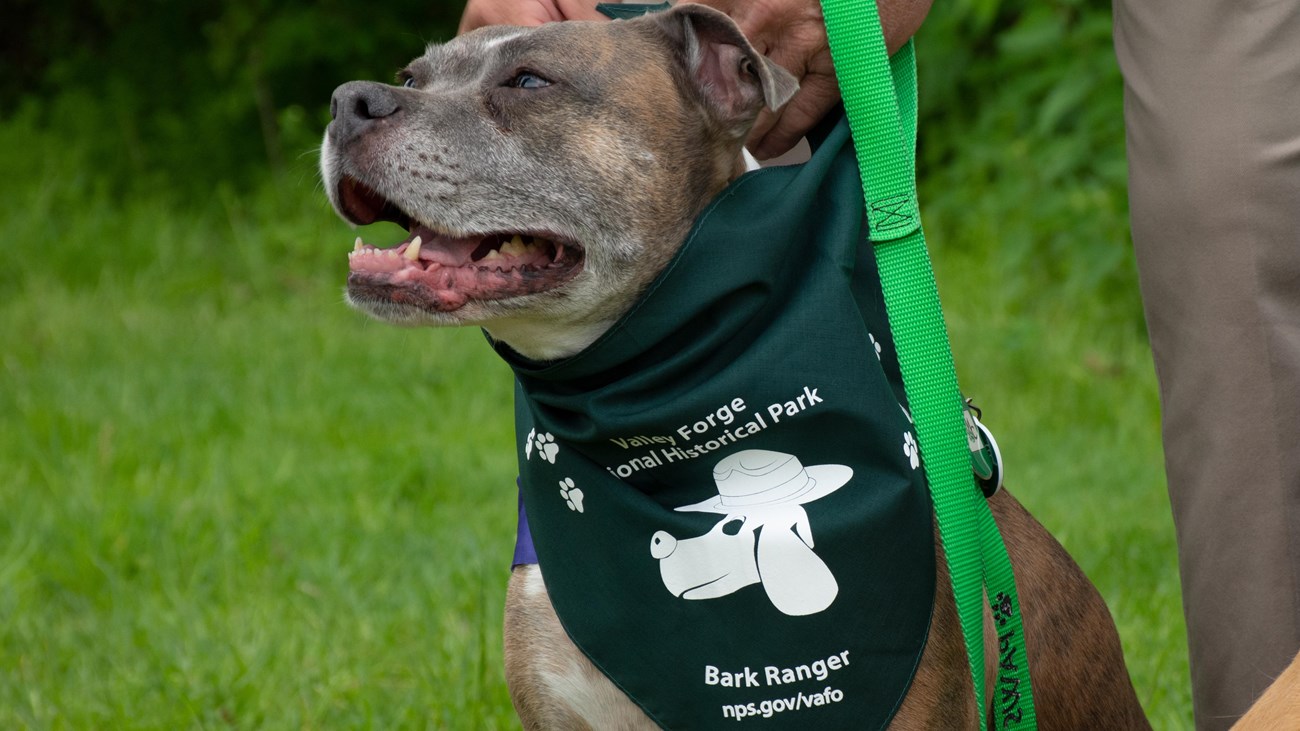 Do you want to explore Valley Forge with your leash-bound companions — enjoy a walk with them on the Joseph Plumb Martin trail, hike along Valley Creek, or have a picnic at Betzwood? You can do all that and more! Valley Forge National Historical Park is a pet friendly park.
Your furry friends can be a Valley Forge B.A.R.K. Ranger by following the four B.A.R.K. principles!
The Four B.A.R.K. Principles:
B = Bag Your Waste
Have your human pick up after you.
A = Always Wear a Leash
No more than 6 feet (2 meters).
R = Respect Wildlife
No barking, digging, sniffing, or chasing.
K = Know Where You Can Go
Except for inside buildings, you can go anywhere your human can go.
Go for a short walk or a long walk, but follow the B.A.R.K. Ranger principles!
Put the principles of the B.A.R.K. Ranger program into practice at Valley Forge.
There are no fees at Valley Forge!
Park grounds are open every day from 7 AM to 30 minutes past sunset.
Accessibility Information
Pets are welcome in all outdoor spaces including grounds, trails, parking lots, and picnic areas, but are not allowed inside park buildings.

The Joseph Plumb Martin trail is paved and largely accessible for wheelchairs. There are some small sections with steeper grades.
Last updated: March 2, 2022