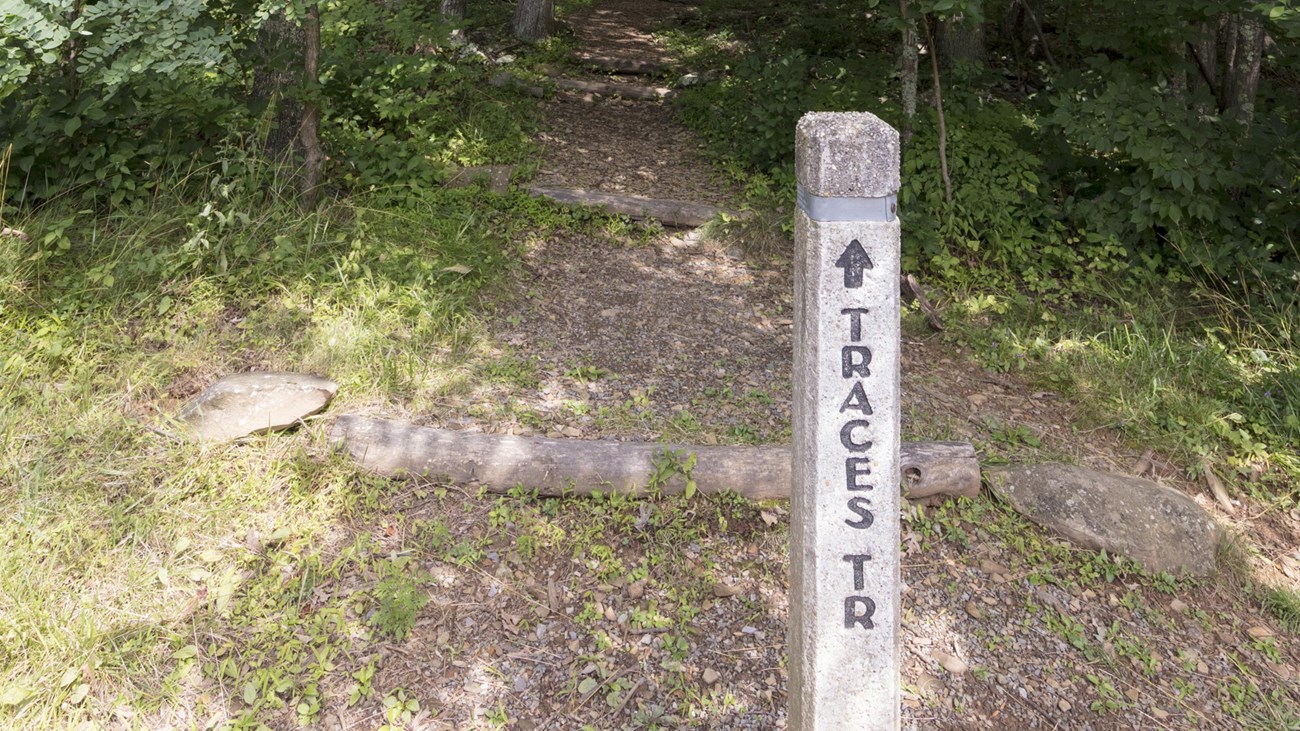 A hike that follows a trail around Mathews Arm Campground. Along the way, you'll see traces left behind by former residents of the area.
---
Distance: 1.7-mile circuit hike
Difficulty: Easiest (explanation of our hiking difficulty scale)
Hiking Time: 1 hours 15 minutes
Elevation Gain: 333 feet
---
Hike Description 
From the Mathews Arm Campground registration parking area (mile 22.2), take the blueblazed Traces Nature Trail around the campground. It will loop back around to your starting point.
---
The average hiking duration does not take into consideration fitness, exploration, rest, contemplation, etc.
An entrance fee is required to get into Shenandoah National Park.
Accessibility Information
This trail does not meet ADA accessibility guidelines.
Last updated: February 10, 2021