Thing to Do
Teutonia Peak trail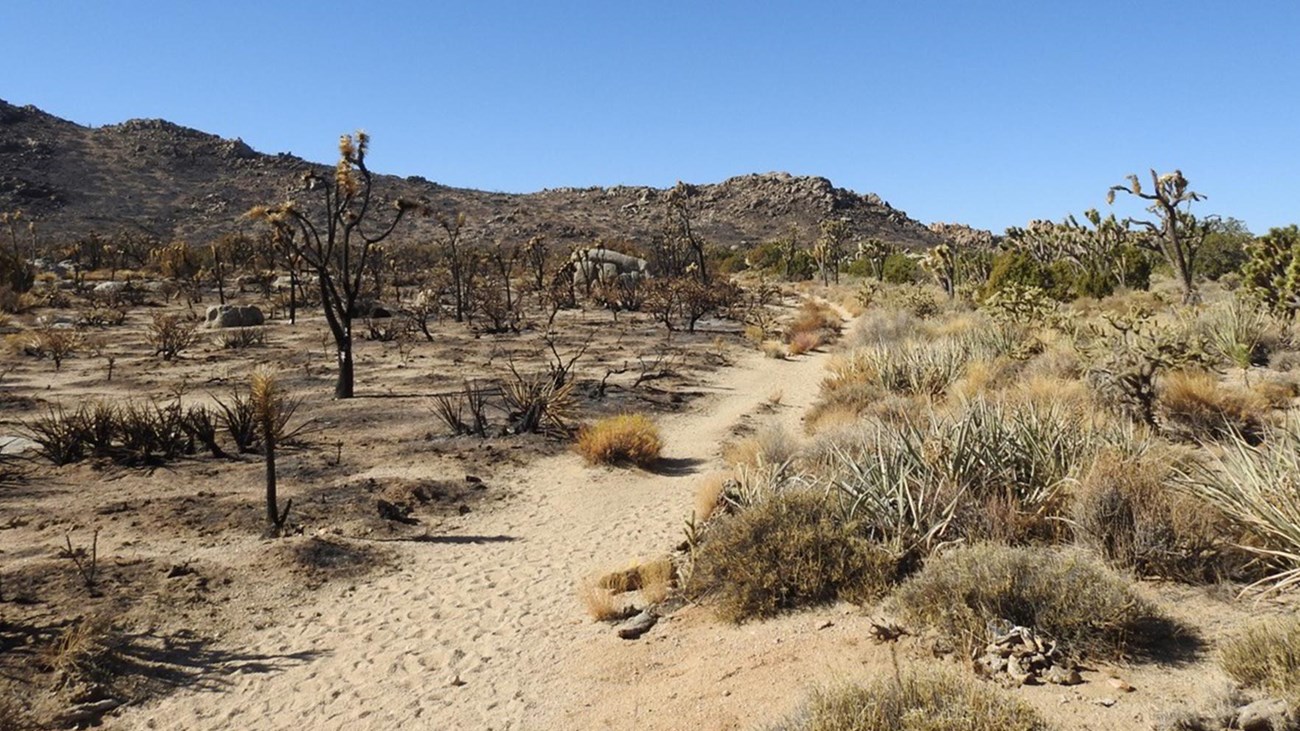 In August of 2020, a lightning strike ignited dried grasses on Cima Dome. Though an on-site fire crew responded immediately, the fire spread. By the time it was fully contained a few days later, the Dome Fire had scorched 43,273 acres of Joshua tree woodland. 

The fire burned through most of the Teutonia Peak trail. Now, hikers can see the impacts of the Dome Fire up close with a three-mile round-trip walk on this trail.

The area will probably see great change in the next few years. Since Joshua tree root systems are so shallow, the tall spindly plants will probably blow over within a few seasons. Grasses will recolonize the bare burned ground. We are hopeful that native grass seeds will be able to out-compete non-native invaders. Slow-growing cactus and yuccas will also return, though it will take many years for them to reach the size of their predecessors. 

The parking area for the Teutonia Peak trail has room for 4-5 vehicles. There are no bathrooms facilities, drinking water, or waste bins anywhere along the trail. Please pack out all waste.
For most people, a trip all the way to the top and back takes about 3 hours. 
Pets must be on a 6-foot leash at all times.
Entrance fees may apply, see Fees & Passes information.
This area is very hot in the summer, so plan accordingly. If you are visiting in the summer do this hike in the early morning or evening.
Accessibility Information
The trail is sandy and between 3 and 5 feet across. For the first 80% of the trail, it slopes gently upward at a 2% grade. At the end of the trail, it becomes much steeper as visitors climb rock steps to ascend to the top of Teutonia Peak. The views get better the higher you go, but there is no official "end" to the trail. 
Last updated: March 5, 2021