Thing to Do
Hike to the Tall Trees Grove

Half Day Adventure To A Celebrated Grove 
Visitors wishing to go to the Tall Trees Grove must 
apply online for a free reservation 
These are limited to 50 parties for each day, and permits are issued up to 24-hours ahead of time. Tall Trees permits are no longer issued in person at our visitor centers.
This 4.5-mile (6.5km) round trip backcountry hike with a total 1,600 feet (487 m) elevation change is frequently written about in blogs, international publications, and by travel writers. As a result, this trail gets a lot of attention - but this hike is not for the faint of heart - or for people short on time. This is an important time for many visitors to ask themselves,
Should I Hike To Hyperion?
Remember to stay on trail. 
Luckily, there are many other trails in the redwood parks that are easier to access and physically easier to hike. These other trails will also will lead you to equally beautiful old-growth redwood groves. If you want our best suggestion for an alternative to the Tall Trees Trail, we suggest the
Prairie Creek-Foothill Trail Loop
. It is very easy to get to, it has redwoods just as tall, and that loop is much easier on the knees and heart.
The Tall Trees Trail is a moderately strenuous hike that descends 800-feet down to the alluvial floodplain of Redwood Creek. The grove has plenty of water, good soil, and protection from winter winds and as a result has many redwood trees that exceed 350 feet (106 meters) in height.
The grove was featured in a famous 1963 National Geographic Magazine article that helped propel a public push for the creation of Redwood National Park. The tallest tree in the world is not located in the Tall Trees Grove. After the discovery by the National Geographic survey team, the tree known as the Libby Tree, or "Tall Tree", held the title until 1994 when the top died back, dropping it down to the 34th tallest tree on the planet. 
Be Prepared:
Make sure you have food, water, sturdy shoes, raingear, and a flashlight.
Access:
 Allow a 1-hour drive (including 7-miles on a dirt road) from the nearest visitor center to the trailhead. The road to the Tall Trees trailhead is a narrow and windy.
The small parking lot does not accommodate RVs over 21 feet or vehicles towing trailers.
There is a locked gate at the top of the road to manage the traffic and to avoid overcrowding.
We recommend that visitors
do not rely on digital maps
to find your way to the gate - digital map accuracy and data coveage in our area is poor. Park rangers will provide good directions when you get your free online permit.
Two vault toilets, a shelter, and information and interpretive panels are located at the trailhead.
A free permit required - these are issued from our visitor centers on the day of your Tall Trees trip.
Location
Tall Trees Trailhead
Tall Trees hikers must fist pick up a free permit and get the gate combination from rangers at a park visitor center.
Always bring a flashlight when hiking in the redwood forests. They get darker much earlier than what you might be used to.
Accessibility Information
This is not an ADA trail and has switchbacks and a grade exceeding 10%. Trail is four to six feet wide. Aggreate and wood material with occasional tree roots. 

Service animals are welcome.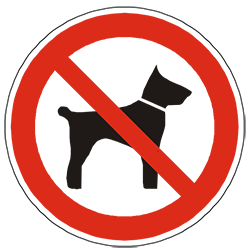 Pets are not allow on national and state park trails- this includes the Tall Trees Trail.
Find out about
pet friendly options
in Redwood National and State Parks.
Last updated: April 10, 2023