Thing to Do
Hike the Sullivan Bay Trail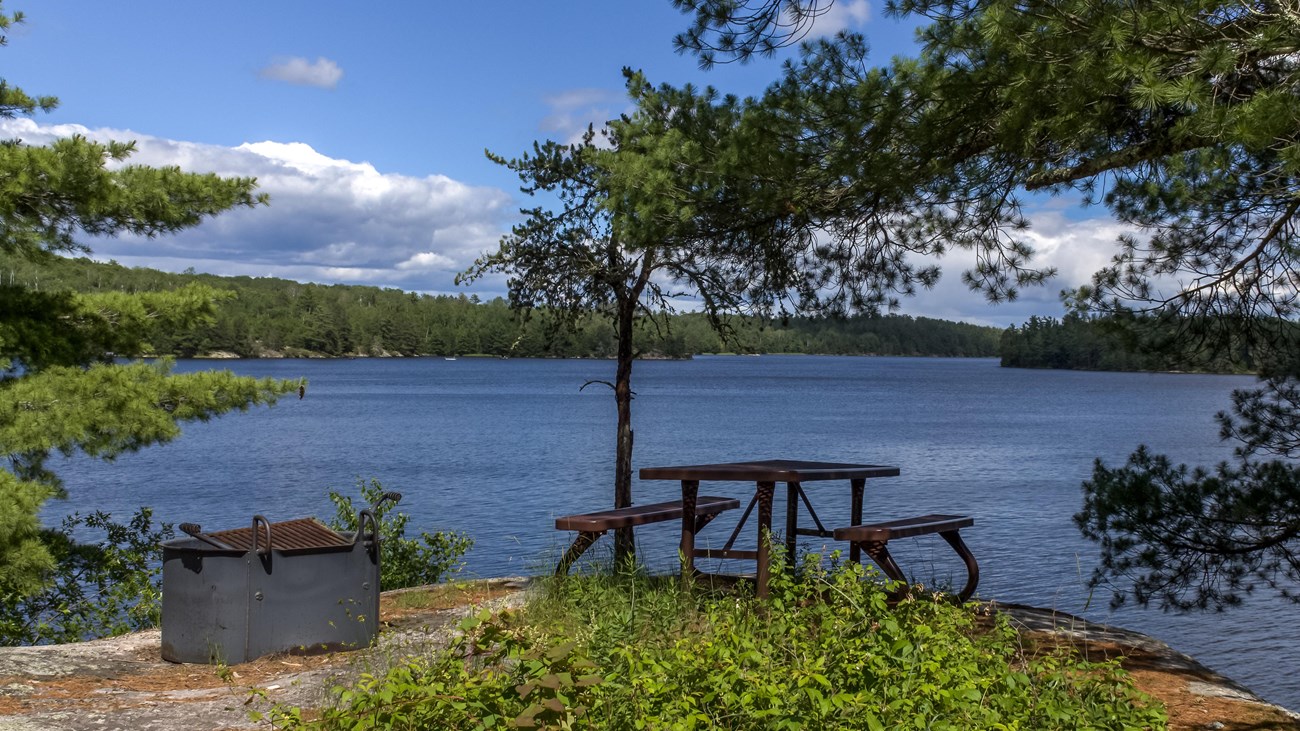 Experience the Sullivan Bay Trail with a timelaspe video!!!
This easy hike along an old forest road leads you through both coniferous and deciduous forest. The trail ends at a viewpoint on Sullivan Bay with a picnic table and fire ring. It treats those who are interested in geology with lots of exposed rock, created by volcanic activity over 2 billion years ago.
Difficulty: Easy
Hiking Distance: 1.5 mile(2.4 km) Round trip
Pets are not allowed on trails at Voyageurs national Park to prevent the possible transmission of diseases to the wolf population.
Entrance fees may apply, see Fees & Passes information.
Summer Use: Hiking
Winter Use: Snowshoe 
Time of Day
Day, Dawn, Dusk
If you are on trail before sunrise or after sunset, be sure to have a flashlight other than your cell phone.
Accessibility Information
This is a wide trail, 3 to 6 feet, on on an old forest road with a few short climbs and descents. The surface is mostly grass with patches of dirt.
Visit our keyboard shortcuts docs for details
Duration:

1 minute, 50 seconds
Trailhead starts at a gate across trail and video goes through whole 0.6 mile trail ending at an overlook of Sullivan Bay with a picnic table and fire ring.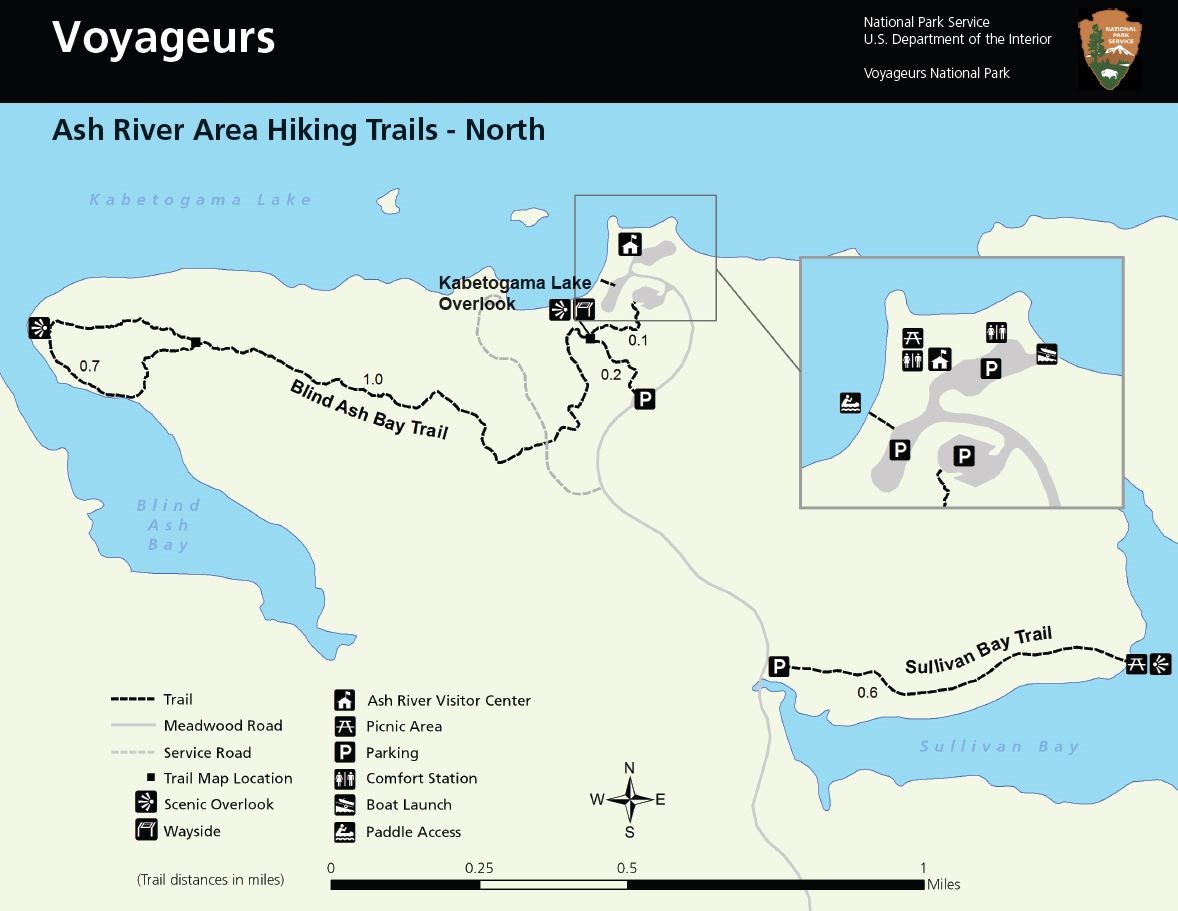 Last updated: July 27, 2022