Thing to Do
Sudley Loop Trail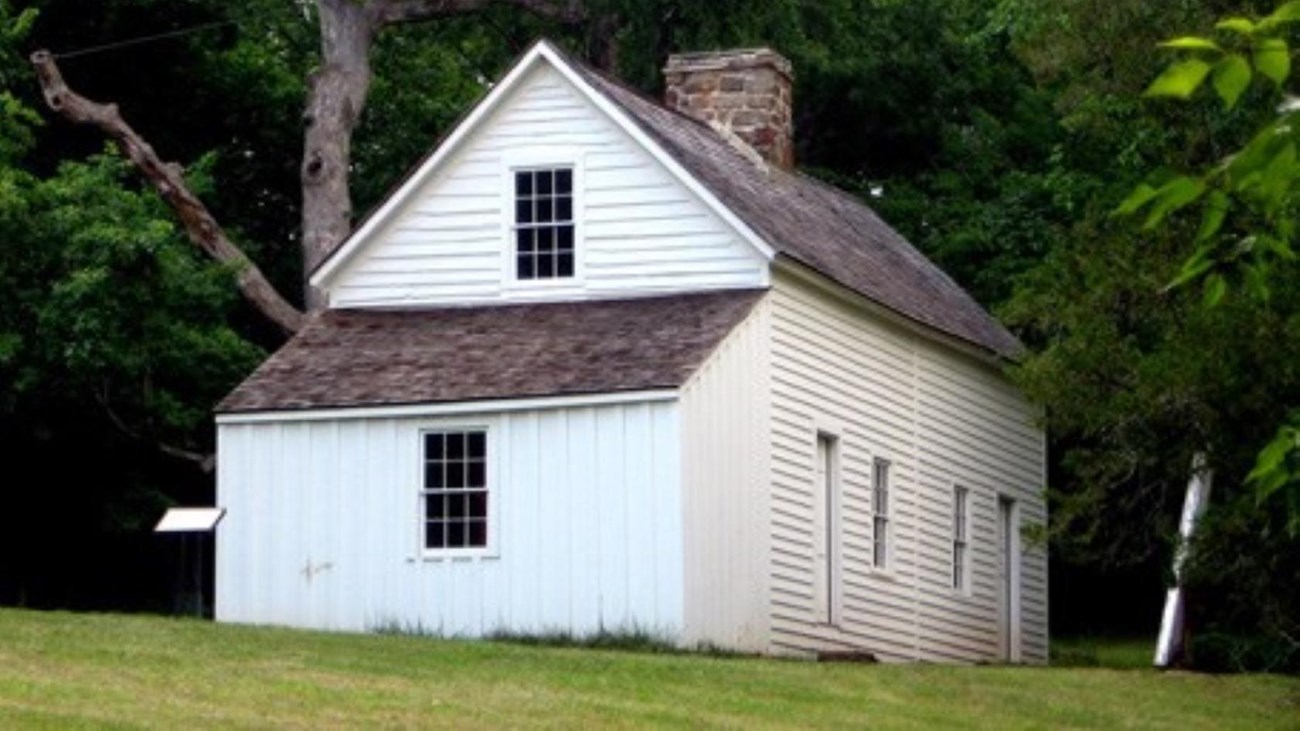 Distance: .6 mile circuit hike 

Difficulty: Easy

Hiking Time: 30 minutes

Elevation Change: 47 feet
---
1. Park at Sudley Parking Lot. (Second Manassas Driving Tour Stop #5) 

2. Cross Sudley Road (Use extreme caution) 

3. Follow markers and maintained path 
---
The trail parallels the historic Unfinished Railroad bed for a short distance before turning north along Bull Run. Visitors will pass the historic Thornberry House (not open to the public), one of only three pre-war structures still standing in the park. The trail continues past the confluence of Bull Run and Catharpin Creek, to the site of Sudley Spring Ford. More than 13,000 Union troops crossed Catharpin Creek at this site in route to the battlefield. As visitors begin their return, the trail follows the war-time Sudley Road trace.

The average hiking duration does not take into consideration fitness, exploration, rest, contemplation, wayside reading, etc.

Pets Allowed

Yes with Restrictions

Pets must be on a 6 ft leash at all times. Pet droppings must be picked up and packed out. Do not leave bagged droppings on any trails. 

Entrance fees may apply, see Fees & Passes information.

Park grounds are open 30 minutes before sunrise and close 30 minutes after sunset. 

Accessibility Information

This trail does not meet ADA accessibility guidelines. There are also several short but steep ascents/decents that may be difficulty for some visitors with limited walking movement. 
Parking Lot
Sudley Road Parking Lot
3 total spaces

0 oversized spaces

38.83880453264386, -77.5374401303042
Small parking lot off Sudley road near the northern park boundary. Only parking lot that offers access to the Sudley Loop trail. One of two lots that offers access to the Unfinished Railroad Trail. Driving tour stop number five. Please park in designated spaces only. No equestrian trailer access.
Amenities
Accessible Lot

No

Number of ADA-designated spaces

0

Number of ADA van-accessible spaces

0

Number of ADA step-free spaces

0

Total number of spaces

3

Number of oversize vehicle spaces

0
Last updated: January 23, 2022