THING TO DO
Stony Man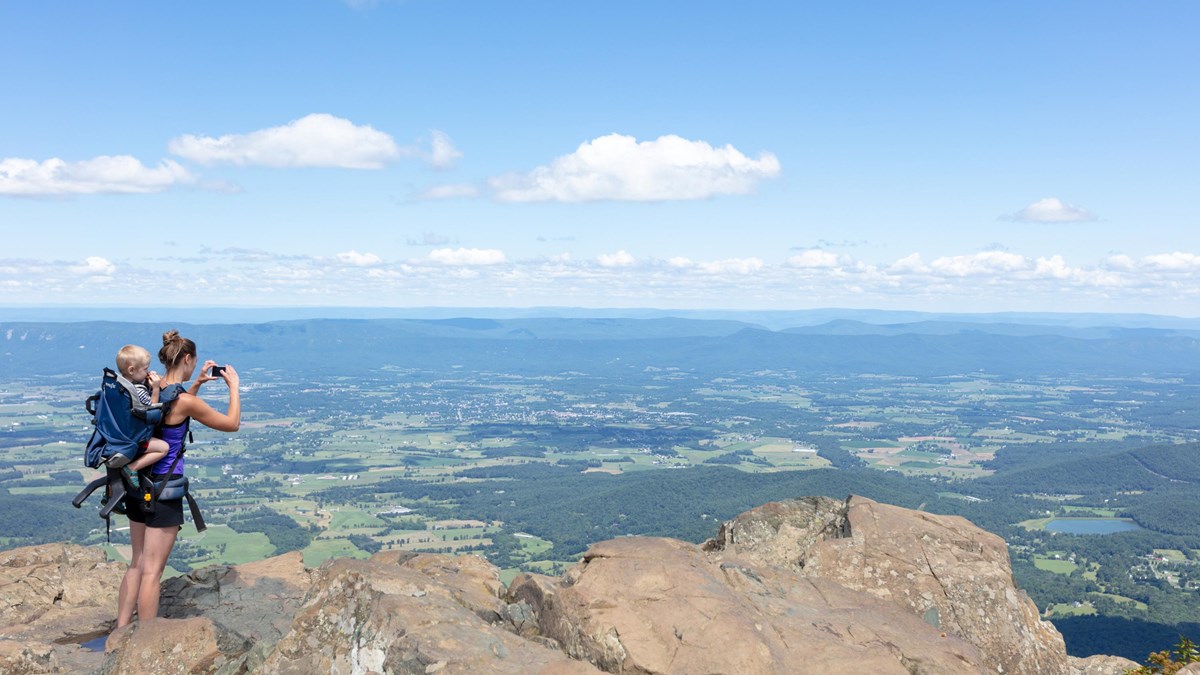 Pets are not allowed on this hike. This enjoyable hike brings you to an outstanding view of the Shenandoah Valley, Massanutten Mountain, and beyond.
---
Distance: 1.6-mile round trip hike
Difficulty: Easiest (hiking difficulty scale)
Hiking Time: 1 hours
Elevation Gain: 340 feet
---
Hike Description 
From the Stony Man parking area (mile 41.7), take the Appalachian Trail (A.T.) to the trail post.
Continue on the blue-blazed Stony Man Trail to the viewpoint.
Then continue on the Stony Man Trail to its intersection with the A.T. and retrace your steps to your starting point. 
---
The average hiking duration does not take into consideration fitness, exploration, rest, contemplation, etc.
Pets are not allowed on Stony Man Trail.
An entrance fee is required to get into Shenandoah National Park.
Accessibility Information
Although pets are not allowed on the Stony Man Trail, service animals are welcome. This trail does not meet ADA accessibility guidelines.
Last updated: February 10, 2021