THING TO DO
Scotts Bluff Ranger Programs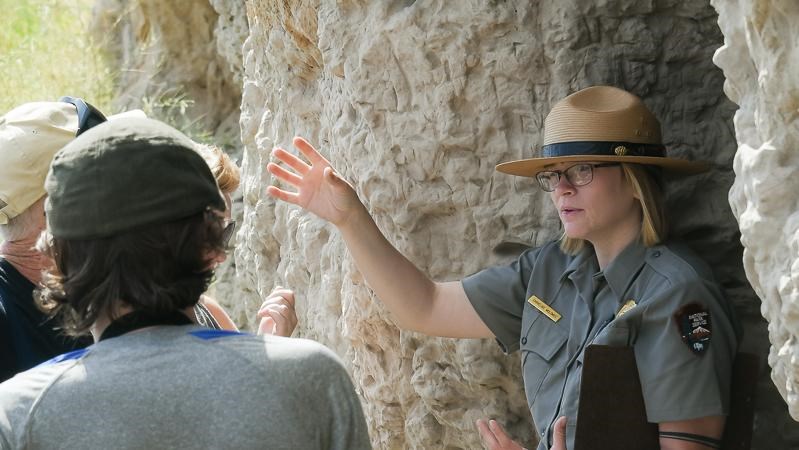 Planning a visit to Scotts Bluff National Monument? Learn about emigrant trail history, geology, and the flora and fauna of the monument by attending a ranger program! During a typical summer season, rangers offer many programs throughout the course of the day. Ask at the Visitor Center to find out what programs will be conducted during your visit.
Ranger programs at Scotts Bluff National Monument vary. Past programs have included Living History, ranger talks, guided hikes, and demonstrations.
Pets Allowed
Yes with Restrictions
Pets are permitted at Scotts Bluff National Monument with some restrictions. Pets must be kept on a leash no more than six feet in length at all times. Pets are prohibited inside buildings. Please clean up after your pet and dispose of waste in the provided receptacles.
Entrance fees may apply, see Fees & Passes information.
The primary season for ranger programming is the summer. Programs may be offered periodically at other times of the year. See the monument calendar for a listing of upcoming programs and events.
Accessibility Information
Most ranger programs at Scotts Bluff National Monument are accessible via wheelchair. If you need accommodations for visitors of varying abilities, please let a ranger know.
Last updated: November 4, 2020