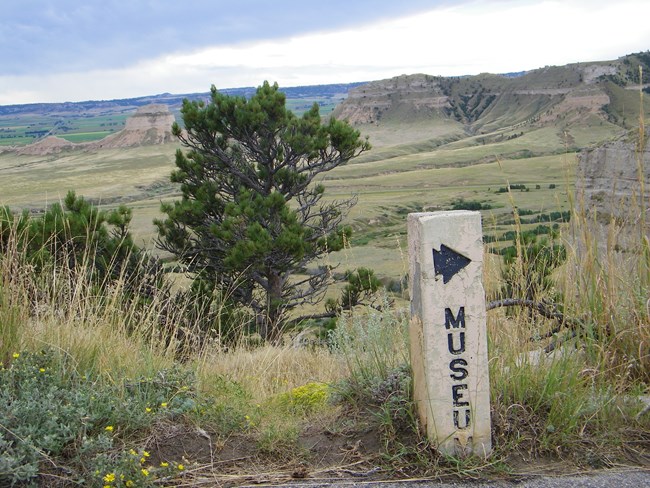 The visitor center has exhibits, information, an audiovisual program, and a bookstore. Works by photographer and artist William Henry Jackson (1843 – 1942) are displayed. Visitor center hours vary by season; Call for information. Service animals are welcome though-out the park.
A short trail leads from the visitor center to where Jackson camped during his trip west in 1866. You can see parts of the original road traveled by pioneers and their covered wagons.
You can reach the top of the bluff by driving the paved road or hiking the Saddle Rock Trail. Both routes are 1.6 miles long and begin at the visitor center. Self-guiding trails on the summit of the bluff extend from the parking area to two overlooks.