THING TO DO
Salt Pond Bay and Ram Head Trails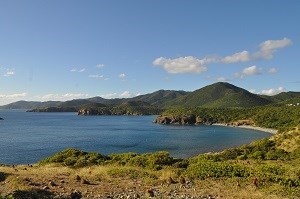 Salt Pond
is perfect for someone looking for a pleasant stroll to a beautiful beach. Just a quarter mile hike from the parking area to beach, has only a slight grade. The long curved beach has a gentle slope into the water making it perfect for everyone.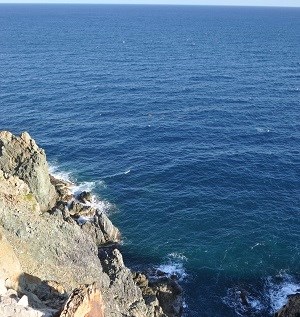 Once there, the more adventurous can tackle the Ram Head trail. This trail is just under a mile long following a narrow path that winds its way to the top of Ram Head. The dramatic views make this hike worth the effort and perfect for a breathtaking sunset hike.
It is a 5-20 minute trip to the beach from the parking area, depending on how many beach toys you are bringing. 
It is another 30-50 minutes from the beach to Ram Head. It just depends on how long you stop to enjoy the views. 
Great hike for all ages if able to climb steep rocky trails.
Entrance fees may apply, see Fees & Passes information.
Great trail for full moon  hikes. 
Accessibility Information
The trail to Salt Pond Bay is an old dirt road which can be washed out at times. 
Last updated: August 14, 2018