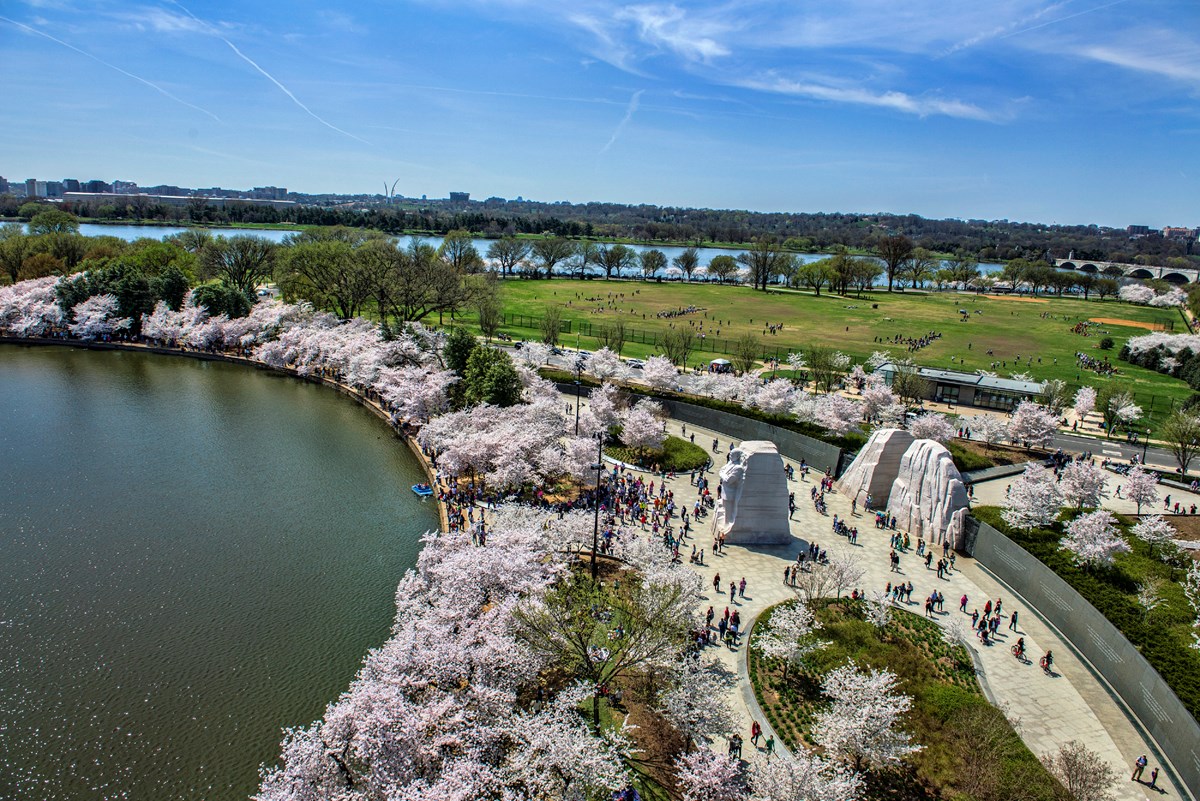 Visit the
Martin Luther King, Jr. Memorial
to take in the Tidal Basin and contemplate quotes from King's lifelong perseverance for freedom and equality.
Martin Luther King, Jr. was a minister and an activist who is best known for his role as a leader in the Civil Rights Movement. He was an eloquent speaker and writer and composed the famous "I Have a Dream" speech, which he delivered
on the steps
of the Lincoln Memorial.
As you explore the Martin Luther King, Jr. Memorial, you will have views of quotes from throughout King's lifetime and of a striking sculpture of the civil rights leader. You will also have views of cherry trees and the Tidal Basin.
Ranger programs and site tours are available throughout the day. Look for signs in the memorial for the next program's location and start time. Ask a ranger if you have questions about the memorial! See a full listing of park ranger programs on the Schedule of Events.