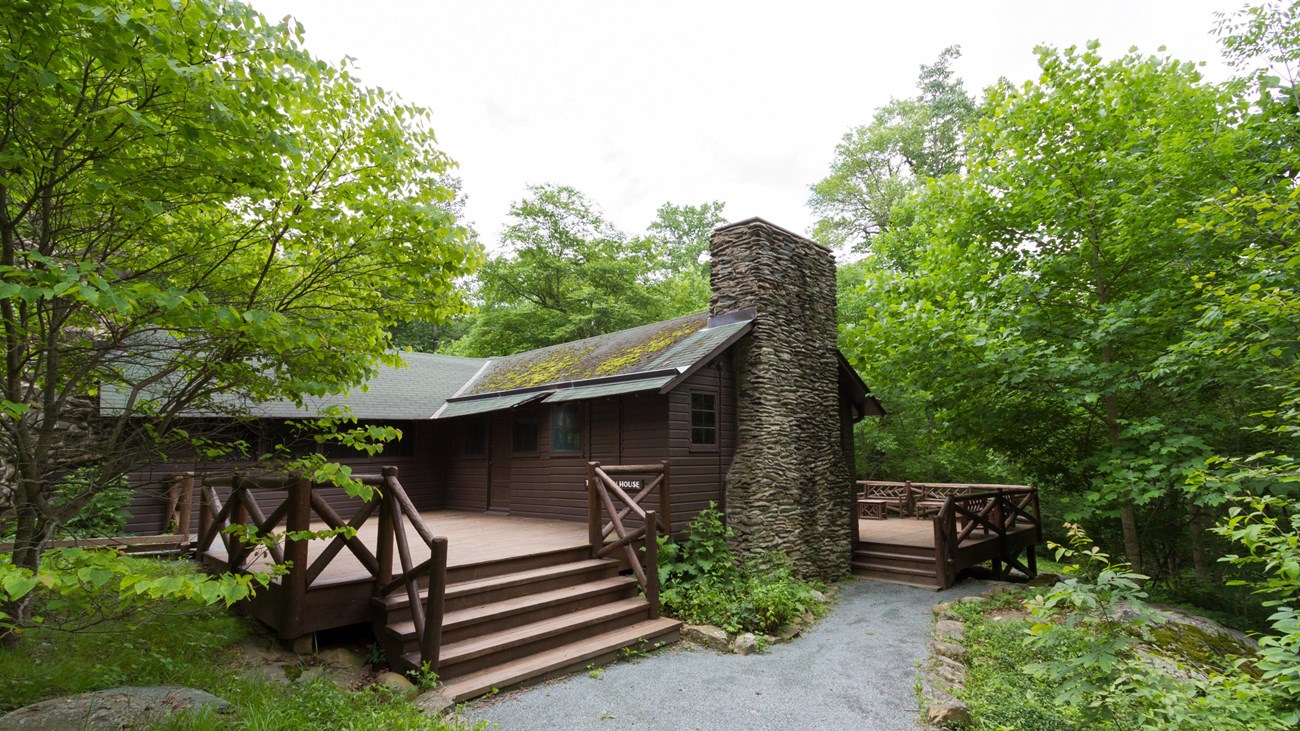 A hike to the rustic getaway of President Herbert Hoover and First Lady Lou Henry Hoover. Today, this restful spot features exhibits on the First Couple and their perspectives. This hike features three stream crossings, each about eight feet wide, which may be difficult to cross, depending on the amount of recent rainfall. Take your time crossing and turn around if you feel uncomfortable. If you are unable to do the hike, you can still take a virtual tour of Rapidan Camp.
---
Distance: 4-mile round trip hike
Difficulty: Moderate (explanation of our hiking difficulty scale)
Hiking Time: 2 hours 45 minutes
Elevation Gain: 870 feet
---
Hike Description 
From the Milam Gap parking area (mile 52.8), cross Skyline Drive and take the Appalachian Trail a few feet to the trailpost.
Go left onto the blue-blazed Mill Prong Trail.
At the second stream crossing, stay right on the yellow-blazed Mill Prong Horse Trail and follow it downhill to the camp.
Return by the same route.
The average hiking duration does not take into consideration fitness, exploration, rest, contemplation, etc.
An entrance fee is required to get into Shenandoah National Park.
Accessibility Information
This trail does not meet ADA accessibility guidelines.
Last updated: June 30, 2021