Thing to Do
Old South Meeting House: Explore the Exhibits at this Space for Debate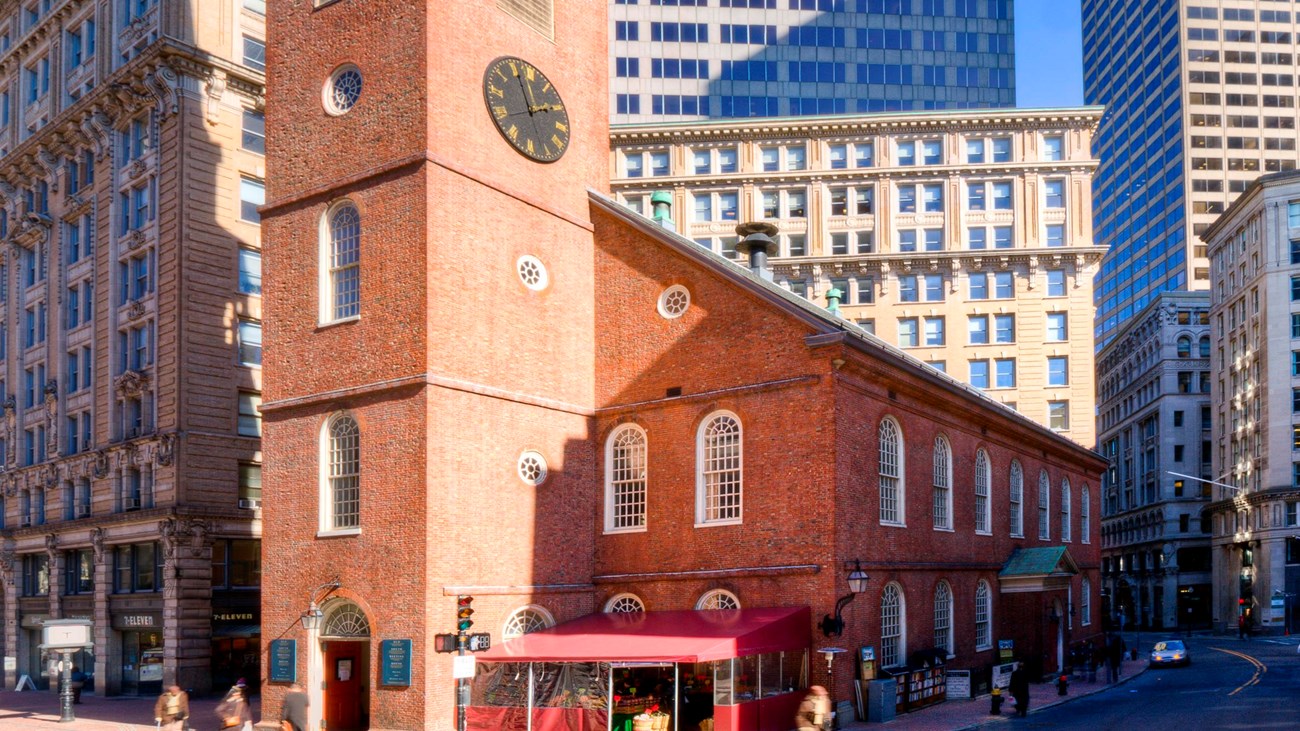 As a former Puritan meeting house and a space for debate during the American Revolution, Old South Meeting House has exhibits that explore its "proud history of democracy and dissent."
Its ongoing exhibit "Voices of Protest" tells the inspiring, sometimes disturbing, and frequently controversial story of Old South Meeting House through the voices of the men and women whose achievements have shaped its history. Today, Old South continues to serve as a catalyst for intellectual thought and energy by sponsoring public forums, debates, concerts, and theatrical presentations year round.
For current hours of operation and to learn more about Old South Meeting House's tours and exhibits, visit the Revolutionary Spaces website.
The Old South Meeting House is a National Parks of Boston partner site operated by Revolutionary Spaces.
Location
Old South Meeting House
Accessibility Information
The main floor and the lower levels of Old South Meeting House are accessible.
Last updated: May 26, 2023