Place
Old South Meeting House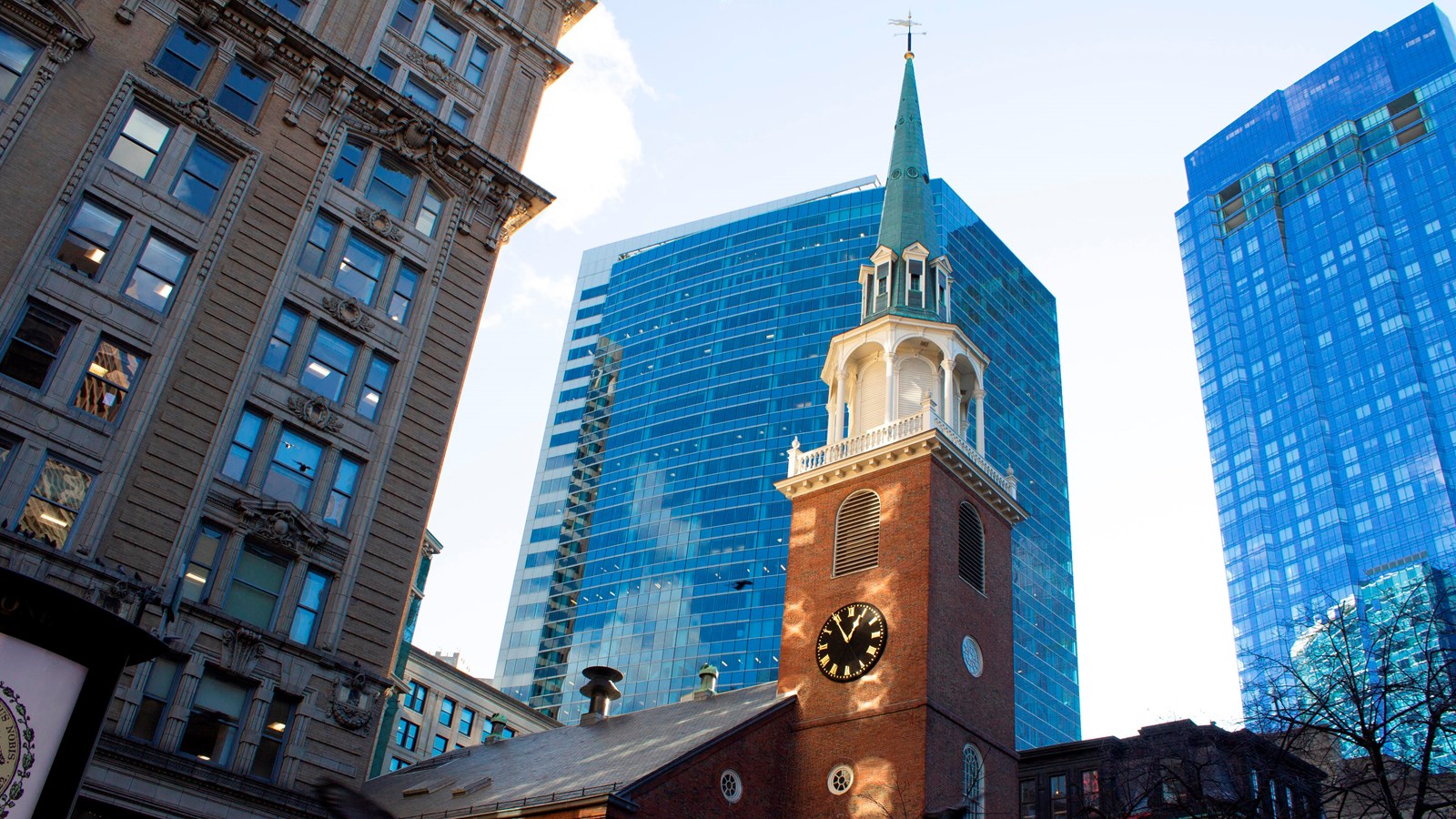 Location:
310 Washington Street, Boston
Significance:
Site of Boston Massacre and Boston Tea Party Meetings
Designation:
National Historic Landmark; Freedom Trail Site; Legislated Partner Site of Boston National Historical Park
Built in 1729 as a Puritan house of worship, the Old South Meeting House was the largest building in colonial Boston. In the days leading to the American Revolution, citizens gathered here to challenge British policies, protesting the Boston Massacre and the tea tax. Here, at an overflow meeting on December 16, 1773, the Boston Tea Party began. Saved from destruction in 1876, in the first successful historic preservation effort in New England, the building is now an active meeting place, a haven for free speech, and a museum exhibit, "Voices of Protest."
Learn More...
Revolutionary Spaces - History of the Old South Meeting House
Last updated: March 3, 2021