Thing to Do
Old North Church: Tour this Historic Church Known for the Two Lanterns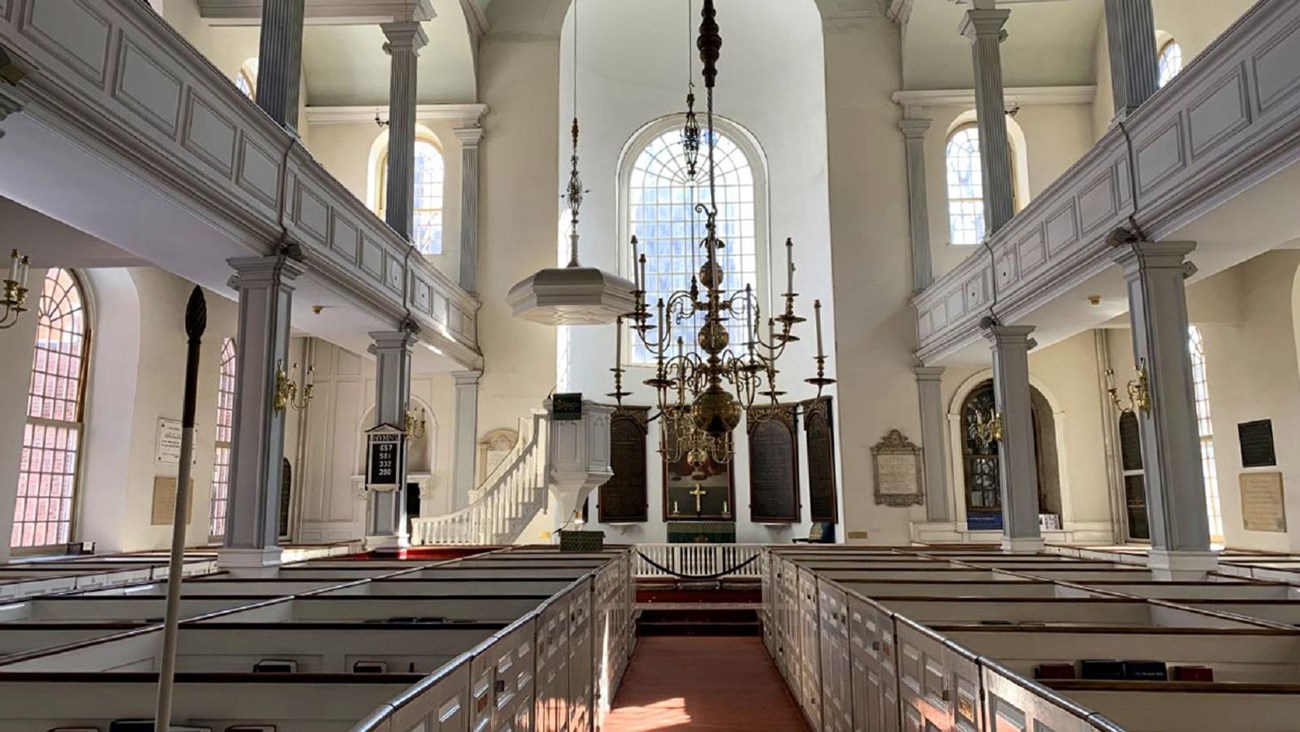 Walk through the pews and admire the stained glass windows of this Anglican Church originally built in 1723. Old North served many wealthy merchants, government officials, and skilled tradesmen. By the time of the American Revolution, the congregation had divided its support between the "loyalist" and patriot causes.
In the steeple of The Old North Church where John Pulling and Robert Newman sent a signal to warn those outside of Boston. Paul Revere had arranged the signal with Pulling just days before: One lantern if British regular troops march out of Boston by land, two if they depart by boats across the river. Take a tour of Old North Church to dive into the history and the integral role Old North played in the American Revolution. 
For current hours of operation and to learn more about The Old North Church's tours and programs, please visit The Old North Church website.
Old North Church is a National Parks of Boston partner site operated by Old North Illuminated.
Location
Old North Church
Accessibility Information
Old North's sanctuary is accessible. Note: To avoid steps in the courtyard while following the Freedom Trail from downtown, you will have to make a left at Unity St., take the right on to Tileston St., then make a right on to Salem St.
Last updated: May 26, 2023