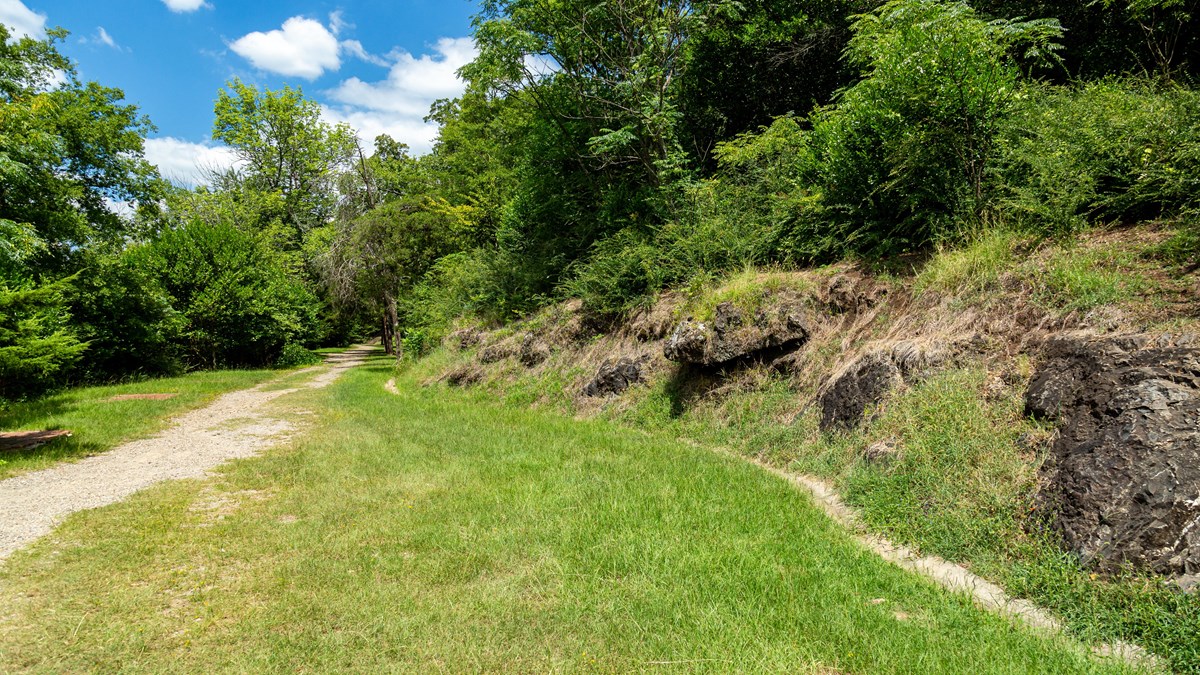 The Oertel Trail is formerly known as the Dead Chief Trail.
From downtown, ascend the Stephen's Balustrade (grand staircase) behind the Fordyce Visitor Center to the Grand Promenade and climb the next two sets of steps until you reach the gravel road. Take the road right until you reach an iron gate; the trailhead begins here. Oertel Trail ranges from moderate to very steep grade.

Distance (one way): 1.4mi (2.3km)
Elevation: 670 - 863ft. (204 - 263m)
Typical grade: 2.6%
The Oertel is open to all ages;
Pets must be kept on a leash. Please clean up after your pet. 
Entrance fees may apply, see Fees & Passes information.
From downtown, ascend the Stephen's Balustrade (grand staircase) behind the Fordyce Visitor Center to the Grand Promenade and climb the next two sets of steps until you reach the gravel road. Take the road right until you reach an iron gate; the trailhead begins here.
Accessibility Information
The Oertel Trail is a steep, bumpy gravel trail and is not ADA accessible.
Last updated: April 2, 2021