THING TO DO
Los Alamos: Learn about Nature on the Pajarito Plateau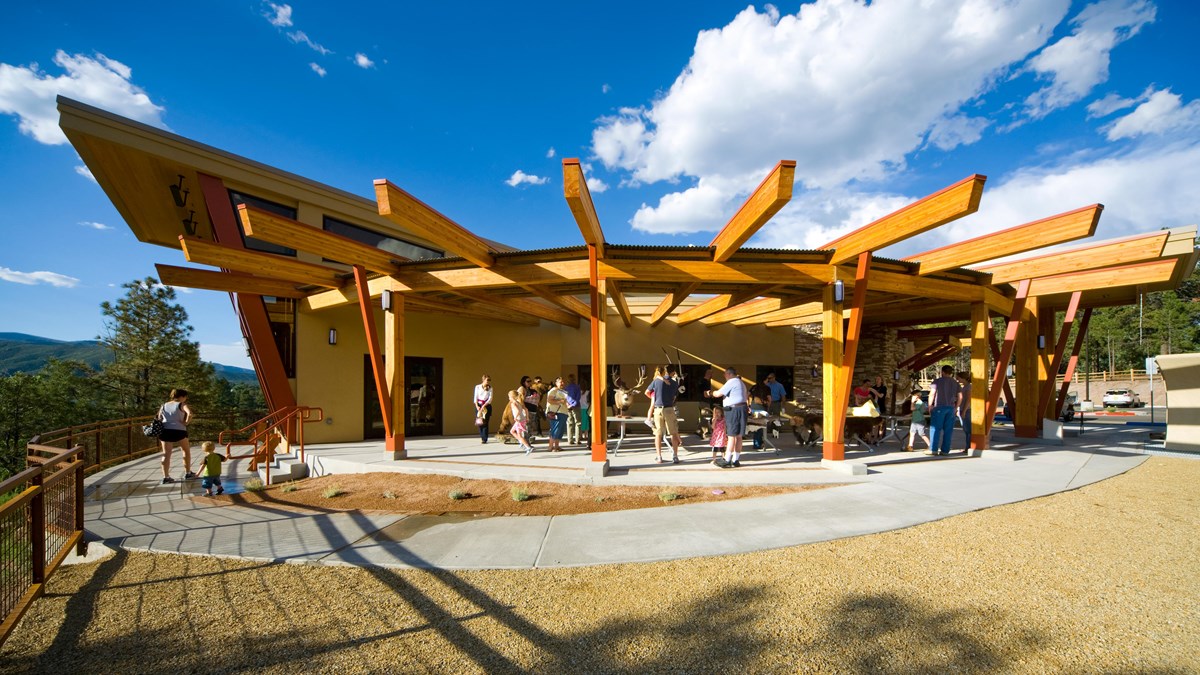 A visit to the Los Alamos Nature Center gives you the chance to learn more about the incredible wildlife and natural history in this area. At the nature center you'll find interactive exhibits, local species of animals, native plants, and helpful staff ready to answer your questions about the Pajarito Plateau.  
While You're There
Pick up local trail guides and a passport to track your hikes in the area and win prizes 
Meet some critters, including Tad, Poole, and Gilly, the Canyon Tree Frogs 
Learn about the volcanic activity that shaped this landscape 
Relax and watch birds and chipmunks while admiring views of the canyon behind the center 
Find fun and educational gifts in the gift shop 
---
Use PEEC's website to plan your visit. You can find more information about guided programs, classroom visits and field trips, and the center's planetarium.  
The Los Alamos Nature Center offers something for all ages! 
Entrance fees may apply, see Fees & Passes information.
Current Hours of Operation are:
Monday, 10 am to 4 pm
Tuesday, closed
Wednesday, 10 am to 4 pm
Thursday, 10 am to 4 pm
Friday, 10 am to 4 pm
Saturday, 10 am to 4 pm
Sunday, closed
Accessibility Information
The Los Alamos Nature Center is wheelchair accessible and videos include captions. For additional information or specific accommodation questions, please 
contact the nature center.
Last updated: July 12, 2021