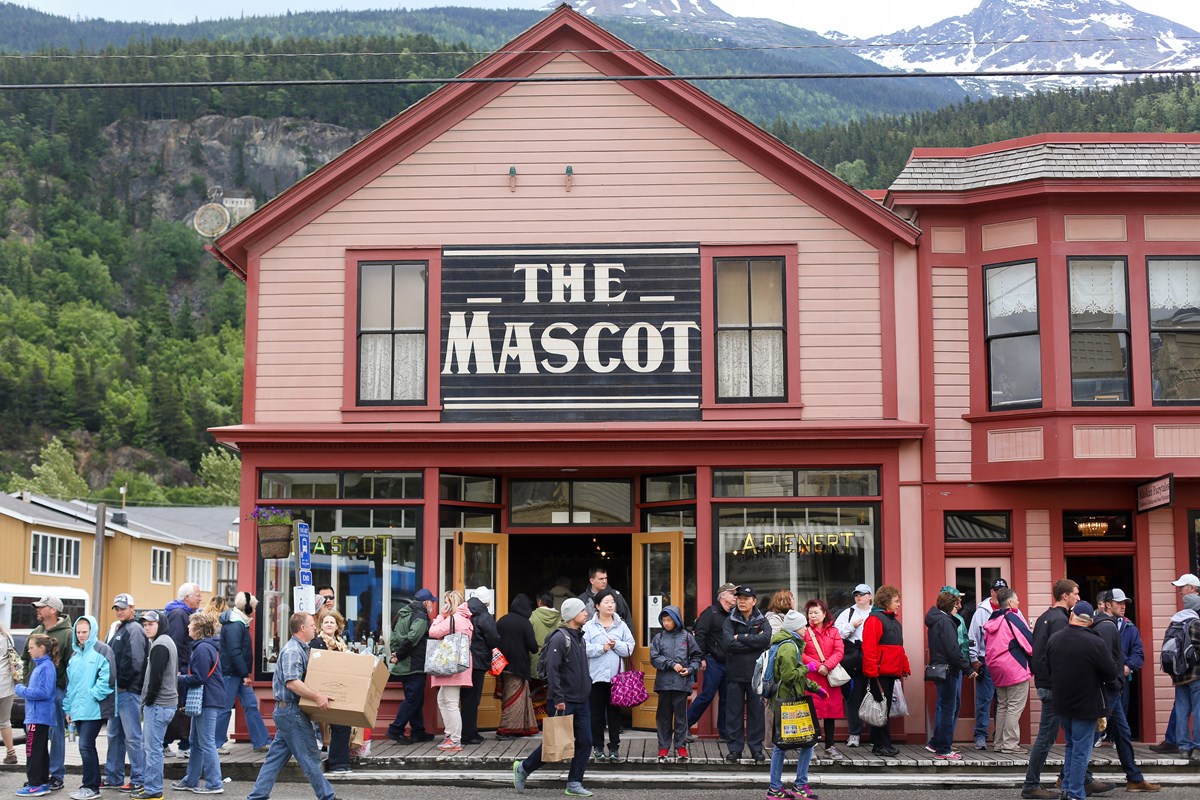 One of over 80 bars during the height of the Gold Rush in 1898,
the Mascot Saloon
became the longest running saloon in town. Today, the saloon has been restored to its early 1900s appearance where you can step back into time.
While you explore the saloon you can learn about
saloon culture during Skagway's boomtown days
ways a saloon drummed up business in a competitive gold rush market
how the building was restored after 50 years of other uses
many of Skagway's colorful characters like Ham Grease Jimmy and Soapy Smith
Don't forget to get a photo with the boys at the bar before you leave!