Thing to Do
Become a Junior Paleontologist

Calling fossil-lovers of all ages! If you love paleontology and the National Park Service units that preserve them, become a Junior Paleontologist! Complete an activity booklet, learning all about fossils and having some fun along the way, to earn your Junior Paleontologist badge.

Ask a ranger at any fossil park you're visiting for your Junior Paleontologist booklet. If you'd like to get a head start before you arrive or you are completing your booklet at home, you can download and print a PDF of the booklet. Once your booklet is finished, check back in with a ranger at your park or mail your booklet back to the park to earn your Junior Paleontologist badge! Have fun out there!
Activity
Junior Ranger Program
Please check with the National Park Service site you're visiting and inquire about bringing your pet on your trip.
Entrance fees may apply, see Fees & Passes information.
Accessibility Information
Please let a ranger at your park know if you need accommodations for Junior Paleontologists with varying abilities.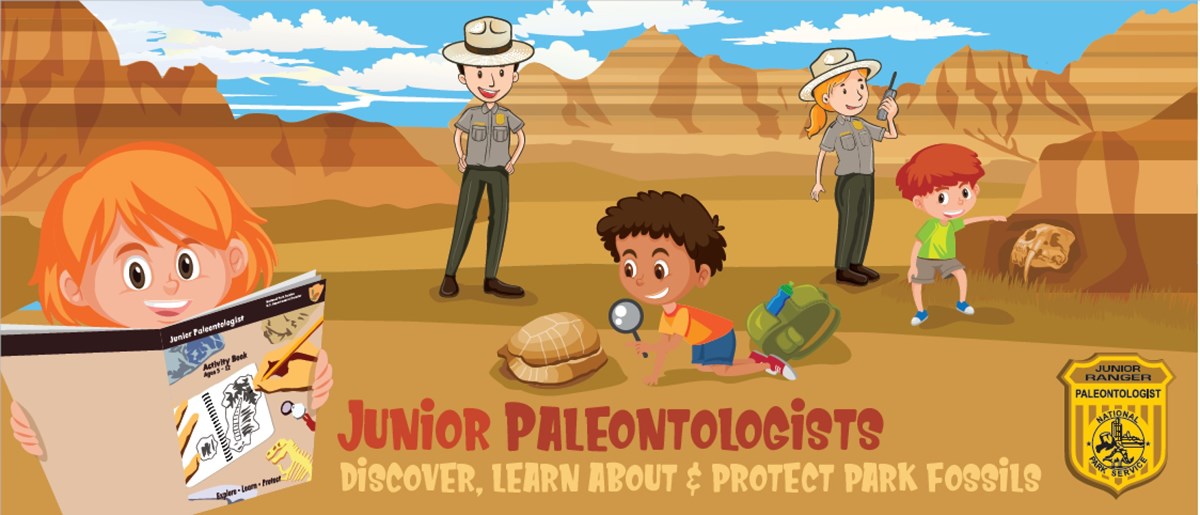 Last updated: September 20, 2020