Thing to Do
Walk in Ona Judge's Footsteps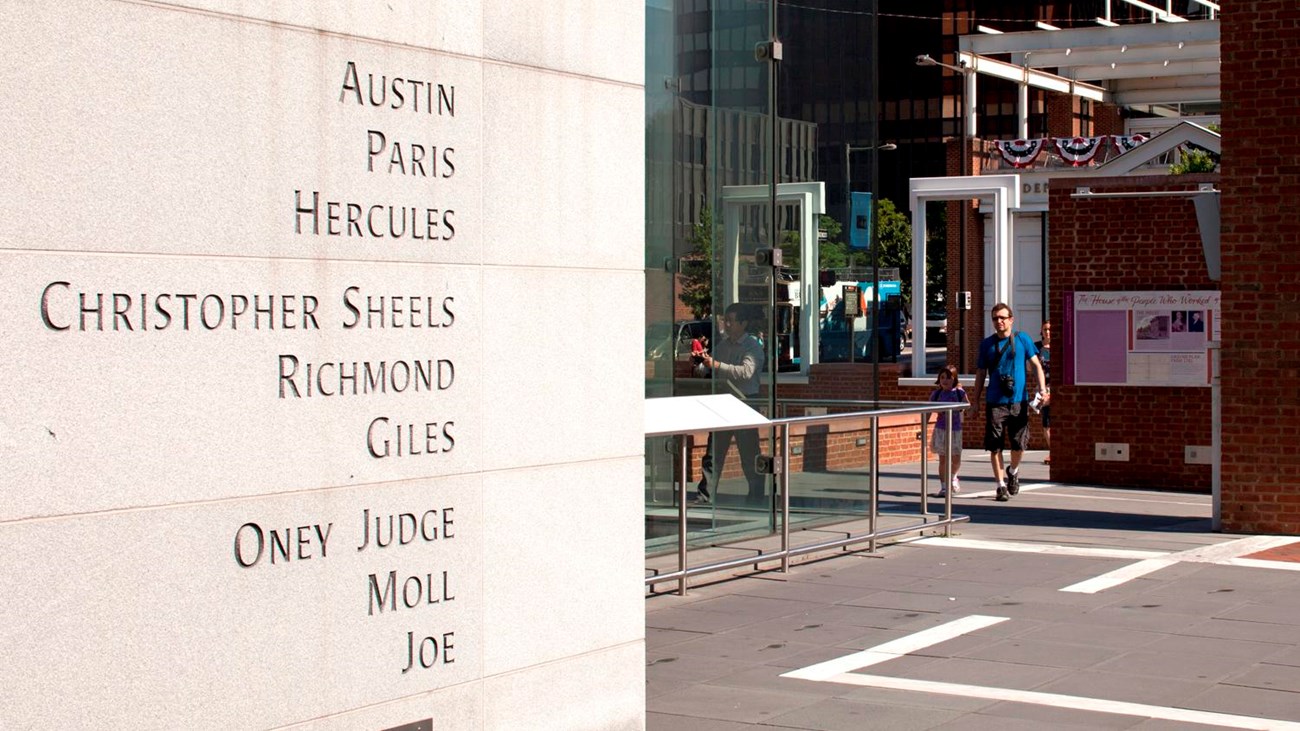 The outdoor exhibits at the 
President's House Site
 examine the paradox between slavery and freedom in the founding of our nation, in a place right next door to the Liberty Bell itself. Washington brought enslaved Africans to this site--among them Martha Washington's personal slave Ona Judge--to live and toil within the household while Washington was guiding the experimental development of a young nation. The house stood in the shadow of Independence Hall, where the words "All men are created equal" and "We the People" were adopted, but they did not apply to all who lived in the new United States of America.
In 1796, Judge escaped from the Washington household while the family was having dinner. Today, a woman's footsteps are embedded within the exhibit grounds in honor of her daring flight to freedom
Activity
Self-Guided Tours - Walking
Accessibility Information
The President's House Site is wheelchair accessible. The videos are open captioned. Learn more about the 
accessibility services
 offered throughout the park on our website.
Last updated: January 8, 2021