Thing to Do
Horseback Riding in City of Rocks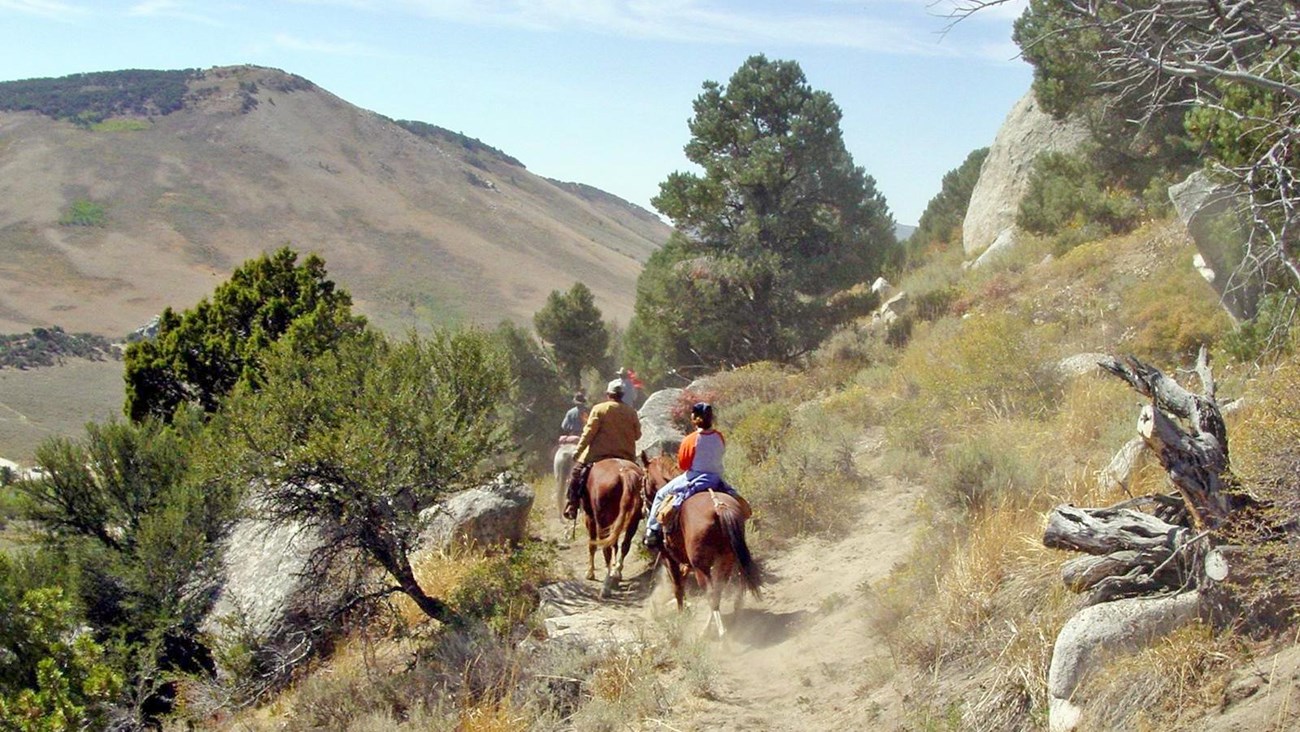 Horseback riding can be one of the best ways to experience much of the Reserve's backcountry. You can see more wildlife, explore steep rugged country, and more quickly escape the crowds. City of Rocks equestrian trails can take you deep into the heart of the North Fork Circle Creek country, Indian Grove, and even 8,867-foot Graham Peak.
The equestrian day-use parking area and trailhead at Smoky Mountain is a great facility to start from. The California Trail leaves from Smoky Mountain and leads into the Reserve. Equestrian camping is available at Juniper Group Site in City of Rocks and at Smoky Mountain Campground's equestrain loop.
Activity
Horseback Riding
While pets are allowed in City of Rocks they are required to be under direct control on a 6 ft or less leash at all times.
Entrance fees may apply, see Fees & Passes information.
Location
Smoky Mountain equestrian day-use parking area
Accessibility Information
The equestran day use parking area is not paved.
Last updated: August 15, 2021