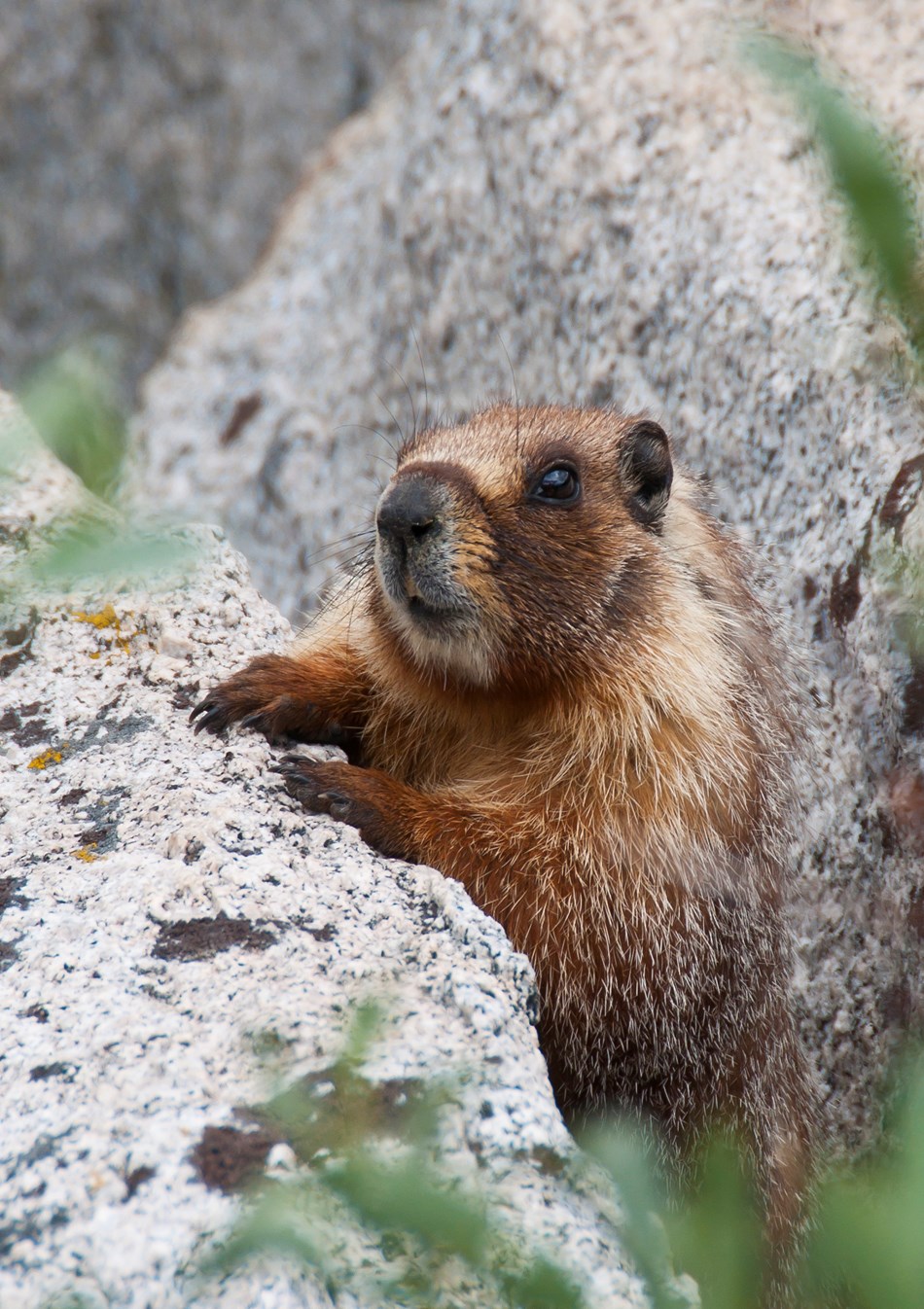 Tokopah Falls
From Lodgepole Campground, cross the log bridge and set off on the Tokopah Falls trail. This 3.4 mile out-and-back trail has a slight incline over the 1.7 miles to the viewing area for the falls. Along the way, enjoy the beautiful soundscape of the Marble Fork of the Kaweah River. Keep an eye out for yellow-bellied marmots, who bask on the boulders in the sun near the falls.
In the summer, travel via the free Sequoia Shuttle! From Lodgepole Campground, take the free Green Route 1 shuttle to Giant Forest Museum. At the museum, you can catch the Gray Route 2 shuttle to Crescent Meadow.
Crescent Meadow
From the trail that begins at the Crescent Meadow parking area, turn right to walk around the southern portion of the meadow, following signs to Tharp's Log. The trail leads beyond Crescent Meadow to Log Meadow where you can explore Tharp's Log, a cabin built onto a hollowed-out sequoia in 1858. While you hike, look for bears, marmots, snakes, and other species of animals. Always keep a safe distance and never approach wildlife. Head back toward Crescent Meadow and stop by the Chimney Tree, which was hollowed out by fire. Along the way, keep your ears open for the numerous species of birds inhabit the area. This portion of the day trip is about 1.8 miles round trip.