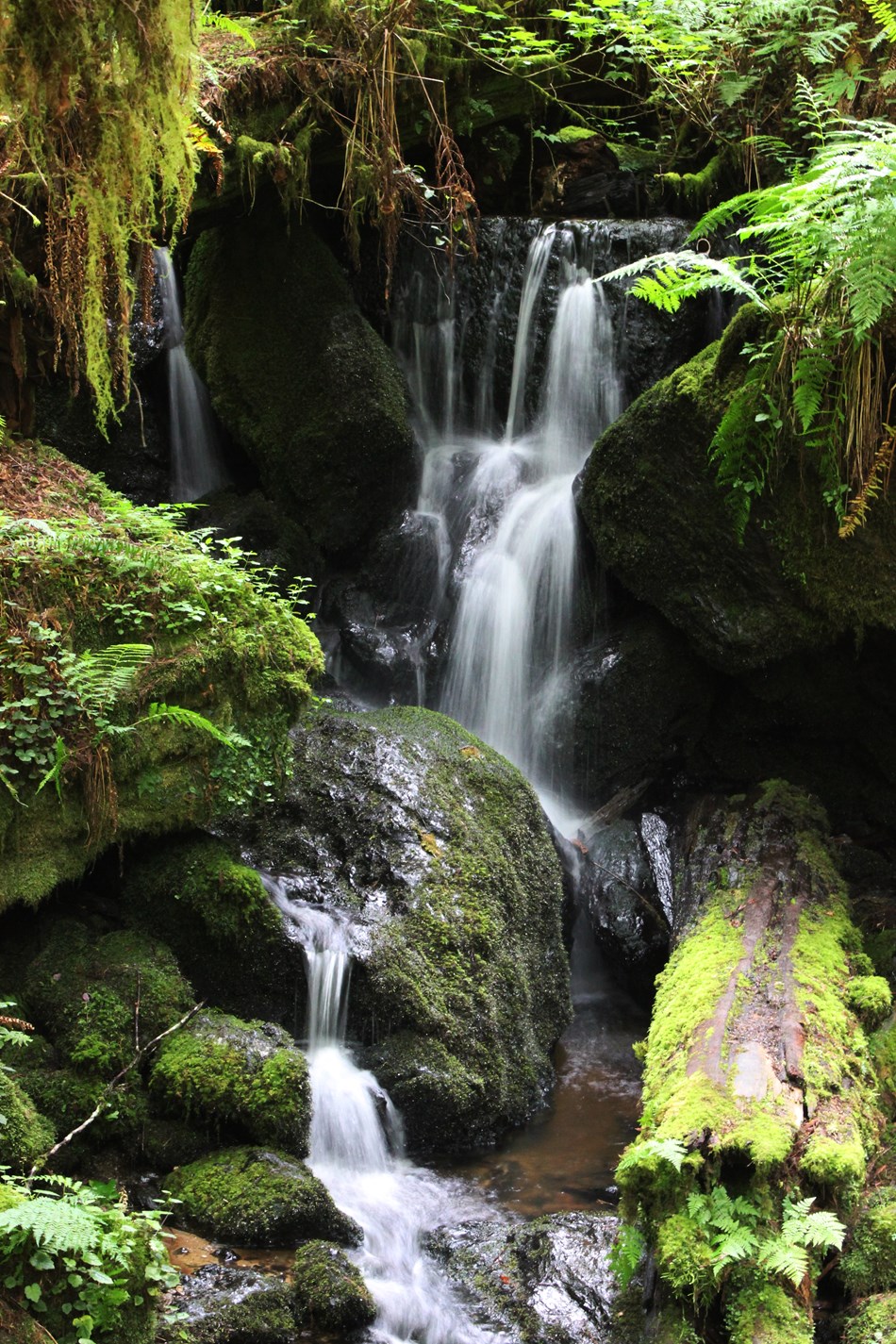 This is a wonderful stroll through old-growth redwoods, maples, trillium flowers and fir trees... with a small waterfall too! There is also a good chance of seeing one of the Roosevelt elk herds that live in the area. Many rangers consider this the best family-friendly hike in Redwood National Park.
The trailhead is located at Elk Meadow - just off Hwy 101, three miles north of Orick. There is plently of parking for all sized vehicles (RVs and trailers included) and the trailhead has picnic tables and bathrooms.
Trillium Falls is 1/2 mile from the trailhead and is a great photo stop.
If you wish to spend more time under the giant trees, then you can do the full loop (back to the parking area) in less than 3-miles.