Thing to Do
Hiking the Playa Trail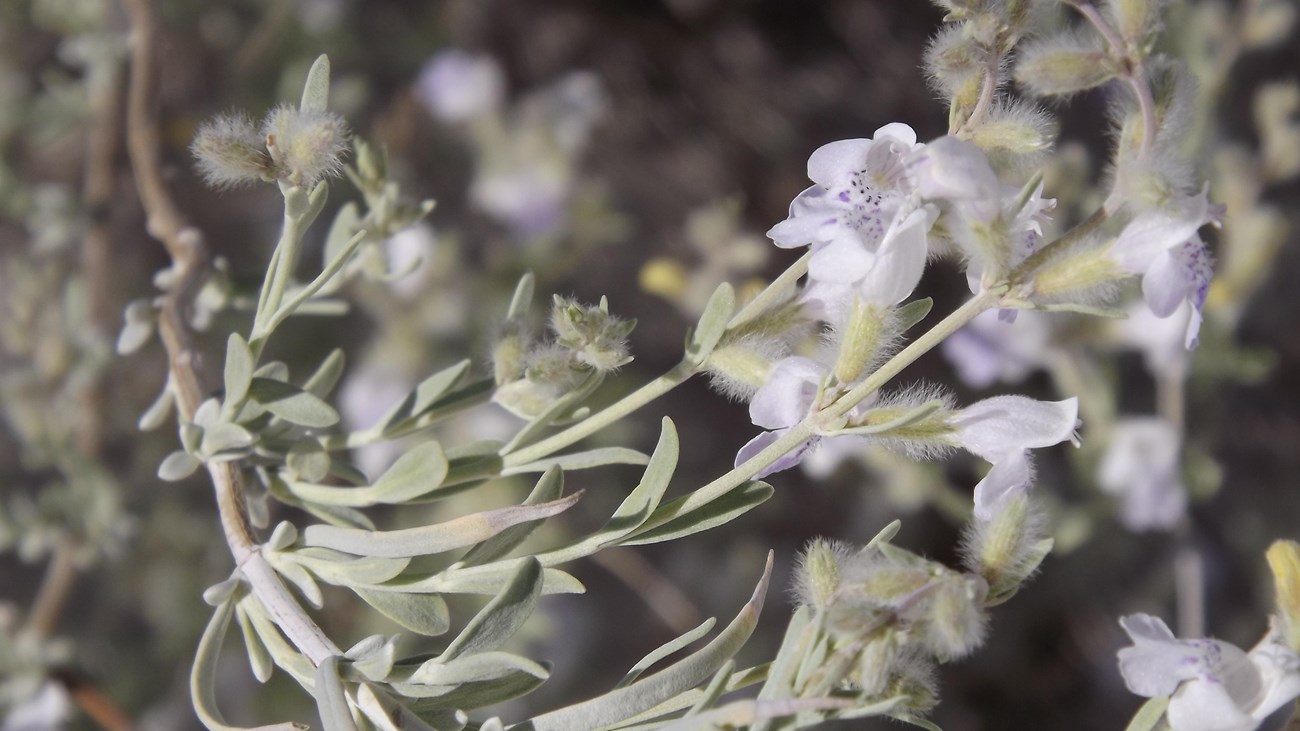 A playa is a shallow depression or low-lying area that fills temporarily with rainwater. Most of the year it is a dry lakebed. During monsoon storms, playas refill with water, creating an interesting ecosystem and ever-changing habitat for plants and animals. The playa changes throughout the season--it may be brown, white, filled with water, or growing crystals. Hike out and see what it looks like today!
Playa Trail is 0.5 miles out and back. 

Green trail markers with a heart symbol mark the trail.

Five interpretive panels are located along the trail.
Ranger Recommendations
Bring plenty of water for your family and pets.
This trail has no shade--bring adequate sun protection.
Stay on the trail to avoid damaging delicate biocrust.
Visit our Hiking Safety page for more recommendations about hiking in the unique conditions of White Sands National Park.
Duration varies by hiker. This short trail is 0.25 miles one way, 0.5 miles round trip.
Activity
Front-Country Hiking
Pets are allowed on a leash of maximum 6 feet length.
Please remember to clean up after your pet. 
Pets need plenty of water!
Entrance fee required to enter park. 
Playa Trail begins from a small parking area on Dunes Drive, 2.7 miles (4.3 km) from the visitor center. 
The playa will only be filled with water after rain. The rainy season is July-September. 
Accessibility Information
This trail is not ADA Accessible. The trail is mostly flat, compacted sediment. 
The park's only accessible trail is the 
Interdune Boardwalk
. 
Last updated: October 19, 2023