Thing to Do
Hiking The Blackberry Trail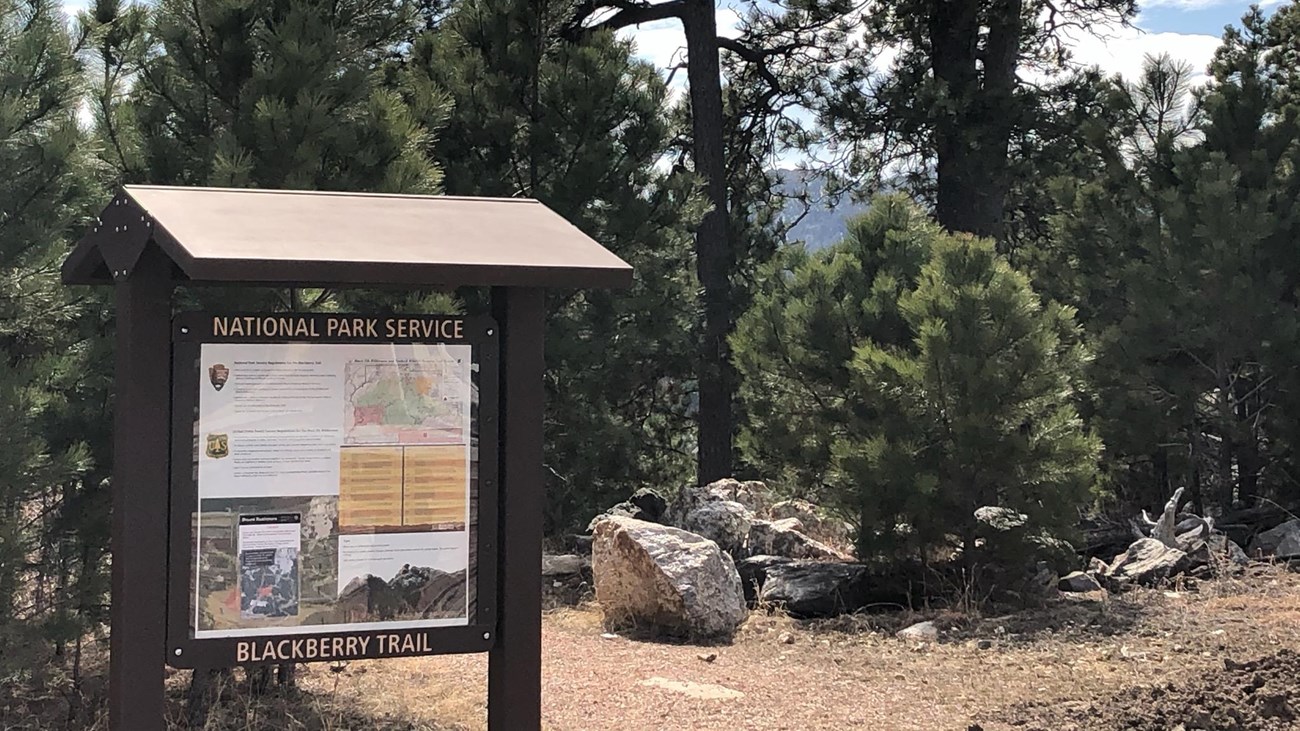 The Blackberry Trail, a designated National Recreational Trail, is a moderately strenuous one mile gravel trail that connects with the Centennial Trail in the Black Elk Wilderness, part of the Back Hills National Forest.

Equestrian users, hikers, and wildlife observers will all find something to enjoy. There are several small water crossings, a wooden bridge, several horse tie-up stations, and two picnic tables to enhance recreational enjoyment.

Hikers can begin their exploration at the Blackberry Trail trailhead located across South Dakota Highway 244 from the parking facility.

This trail is pet friendly. Remember to keep your pet on a leash shorter than six feet and to pick up after your pet.
This one mile trail leads down into a small valley among numerous ponderosa pine trees, quaking aspen trees and Black Hills spruce trees. The trail eventually follows a small creek to the park boundary and the junction with the Centennial Trail. The trail is not suitable for strollers.
Entrance fees may apply, see Fees & Passes information.
Location
Blackberry Trailhead
The trailhead for the Blackberry Trail is located directly across South Dakota Highway 244 from the Washington side of the parking facility.
Accessibility Information
This trail approximately two feet wide with a fine gravel surface and a maximum grade of ten percent.
Last updated: March 23, 2021