THING TO DO
Hike Wonderland Trail

Wonderland Trail is a family-friendly coastal trail, popular for birding spot and good tidepooling at low tide. When exploring this area, never turn your back on the water, explore as tide is going out, and be gentle with any creatures in the tidepools. Located between Seawall Campground and the Ship Harbor Trail on Maine Route 102A, Wonderland Trail is an old gravel fire road which leads to the ocean.
Distance: 1.4 miles round trip
Terrain: gravel fire road, rocky sections, coastline
Hike Description
Start from the parking area and follow the trail along a old gravel fire road.
The road is mostly flat with minimal roots and rocks, leading through a spruce forest before opening up to Jack Pine.
The coastline access starts close to the end and opens up to a rocky shoreline. Use caution on the rocks, especially when wet. Views of the Duck Islands to the southeast and Great Cranberry Island to the northeast can be seen from the shore.
After seeing the coastline or tidepooling during low tide, return back the same way to reach the parking area.
Duration, or how long a hike takes, depends on your pace, how frequently you stop, and the terrain. For an average pace, this hike takes less than an hour.
Pets Allowed
Yes with Restrictions
Although this activity is free, a 
park entrance pass
 is required for all areas of the park from May 1 through October 31.
The Trailhead: Where to Begin

Wonderland Trailhead is located off the trailhead parking lot on Maine Route 102A (Seawall Road).

Getting to the Trailhead

By car: Start in Southwest Harbor and continue south on Maine Route 102. Turn left onto Maine Route 102A. In 3.1 miles the Wonderland Parking Lot is on the left. Maine Route 102A (Seawall Road) can close during storms or possible flooding. Check alerts for road closures.
By bus: There is no public transportation to this trailhead.
Time of Day
Day, Dawn, Dusk
Accessibility Information
The Wonderland Trail is not accessible. The trail has uneven footing in areas.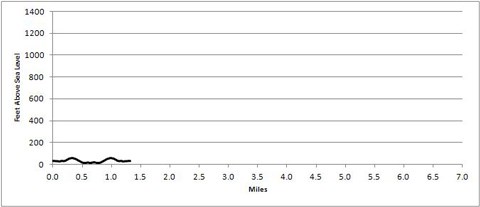 Trail Safety Tips
Check trail elevation profile before hiking.
Reduce the chance of picking up ticks by staying in the center of the trail, and not stepping on soils and away from brush.
Always do a tick check after visiting the park.
Closed-toe, good traction shoes recommended because most trail surfaces are very unlevel.
Last updated: October 20, 2020