Thing to Do
Upper Emerald Pools Trail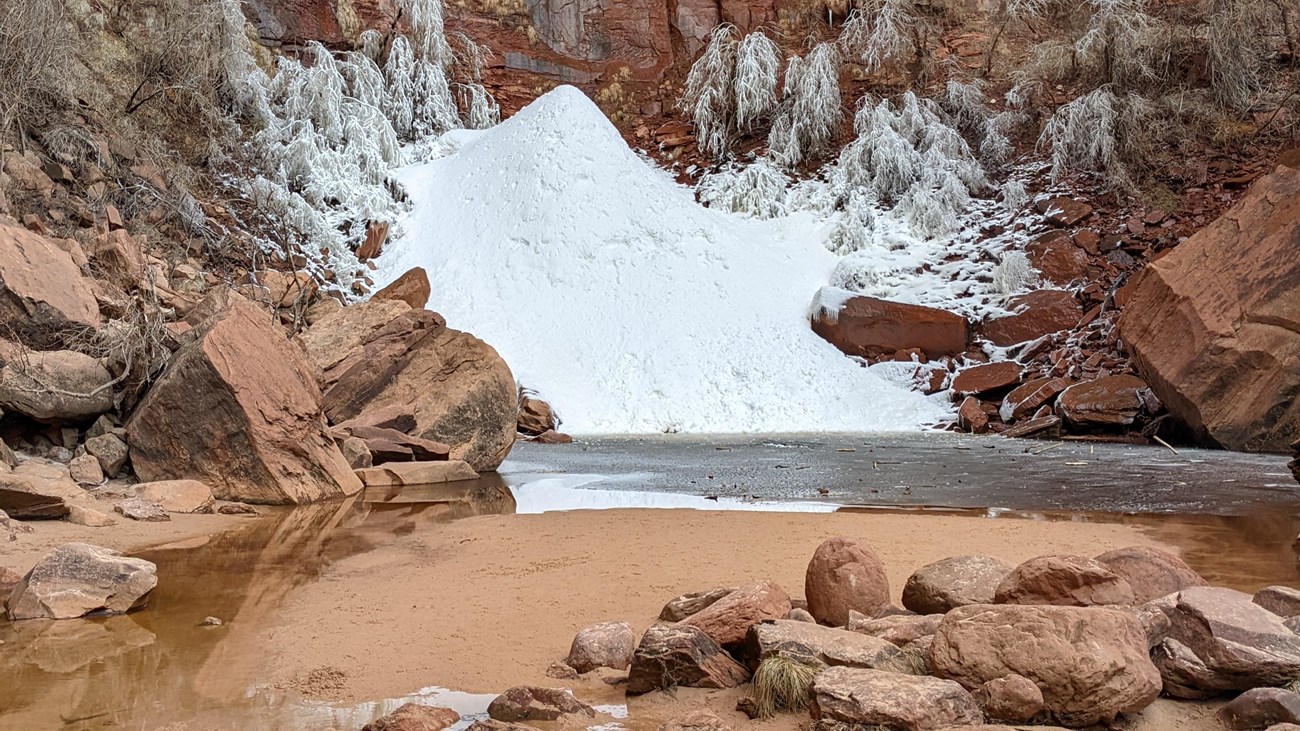 Upper Emerald Pools Trail is a moderate, 1 mile (1.6 km) trail that can be accessed via the Kayenta Trail, Lower Emerald Pools Trail, or Middle Emerald Pools Trail. Climb up stone steps to a sandy path that leads through pinyon-juniper woodlands to the base of towering canyon walls which boast majestic, seasonal waterfalls. Enjoy views of canyon landmarks such as Lady Mountain and The Great White Throne along the way. The trail ends at the sandy shore of Upper Emerald Pool. The pool is fragile and an essential water source for wildlife. Do not go into the water.
Connects to the other Emerald Pools trails and the Kayenta Trail.

Restrooms and water filling stations are available at Zion Lodge and The Grotto.
Park entrance fees apply.
Location
Emerald Pools Trailhead
Upper Emerald Pools Trail can be accessed from the Emerald Pools Trailhead at Zion Lodge (shuttle stop #5) or from The Grotto (shuttle stop #6). 

Zion Lodge
Follow the sidewalk past the lodge lawn to the crosswalk. Cross the road then continue over the bridge to begin. From that point, hikers can either take the easier Lower Emerald Pool Trail on the right, or take the moderate Middle Emerald Pools Trail on the left.

The Grotto
To get to Upper Emerald Pools Trail from The Grotto, hike the moderate 2 mi (3.2 km) Kayenta Trail until it merges with the Emerald Pools Trails. 
Accessibility Information
Wide, but unpaved, sandy trail with 200 ft (61 m) of elevation gain. Multiple sections of sandstone steps with some drop-offs. 
Last updated: January 31, 2023