Thing to Do
Hike to Lost Cabin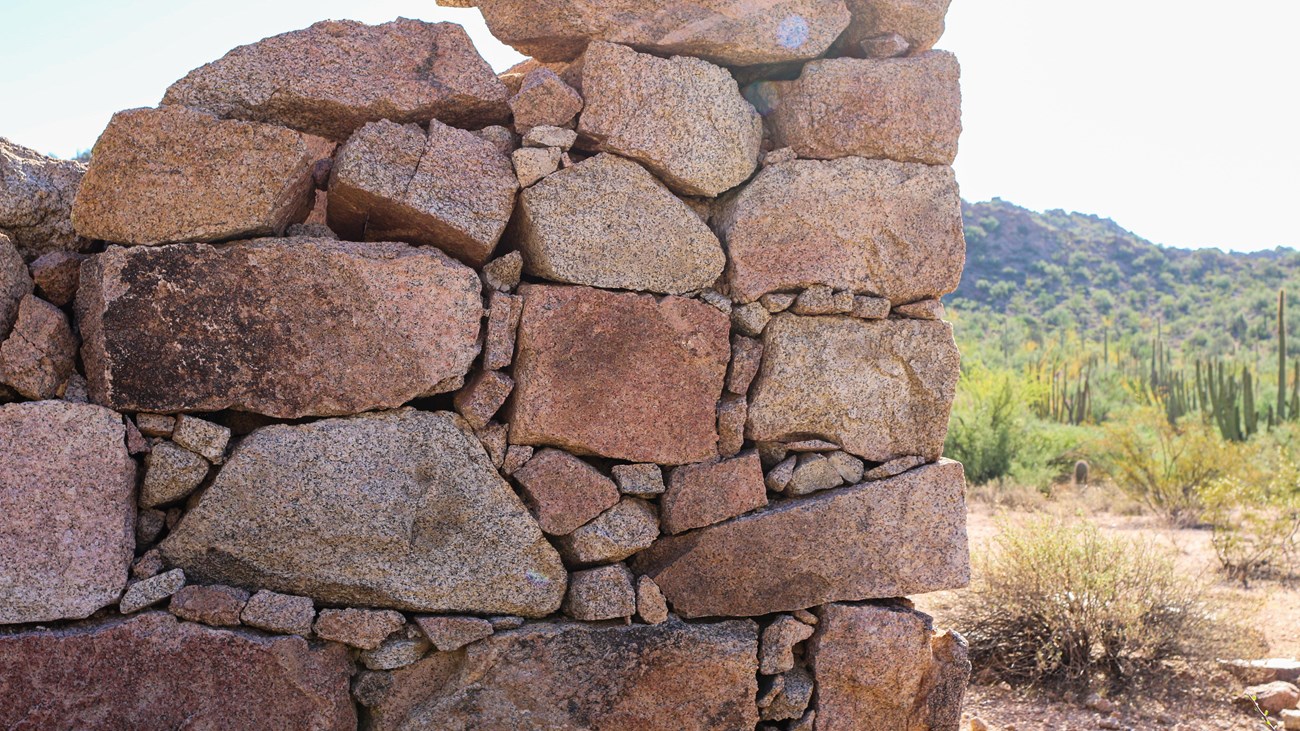 Looking for a lengthier hike that showcases Organ Pipe's mining history and the beautiful Puerto Blanco mountains? This 8 mile (12.8 kilometers) round-trip hike includes the Victoria Mine site and an old stone mining house known as Lost Cabin. Victoria Mine is one of the oldest prospecting sites in southwestern Arizona, and at the site visitors can view mine shafts, the remains of the store building, tailings, and other artifacts on this once robust silver and gold operation. The additional 3.6 miles (round-trip) will bring visitors to Lost Cabin, another silver mine tucked away in the Puerto Blanco mountains. The site features the remains of a stone mining house that served the mines viewable in the hills above.  
How to get there
The Victoria Mine/Lost Cabin trail starts at the southwestern end of 
Twin Peaks Campground
, where there is a small parking area and trailhead information. The trail to Victoria Mine is easy to moderate and is generally flat, but does include some ups and downs crossing arroyos (washes). Victoria Mine is 2.2 miles (3.5 kilometers) from the trailhead. Continue past Victoria Mine for 1.8 miles to reach Lost Cabin. The trail to Lost Cabin is primitive and climbs over a small hill, but provides great views of the Sonoyta mountains to the south.  All mine shafts are closed and fenced off. For your safety do not enter the mine.  
Total Distance: 8 miles (12.8 kilometers) round-trip
Time: 4.5 hours round-trip
Difficulty: Moderate
While pets are not allowed on this trail, service animals are allowed.  
Fee included in general park entry fee. 
While Lost Cabin trail can be experienced all year round, please be aware that summer and fall temperatures can reach upwards of 110 degrees Fahrenheit. Please plan your activities accordingly and practice desert safety.  
Accessibility Information
Trail terrain is uneven, rocky, and steep in some sections. Hikers of many different abilities have hiked this route in the past. If you are curious about accessibility for your needs please 
contact the park.
While pets are not allowed on this trail, service animals are allowed.  
Last updated: August 24, 2021