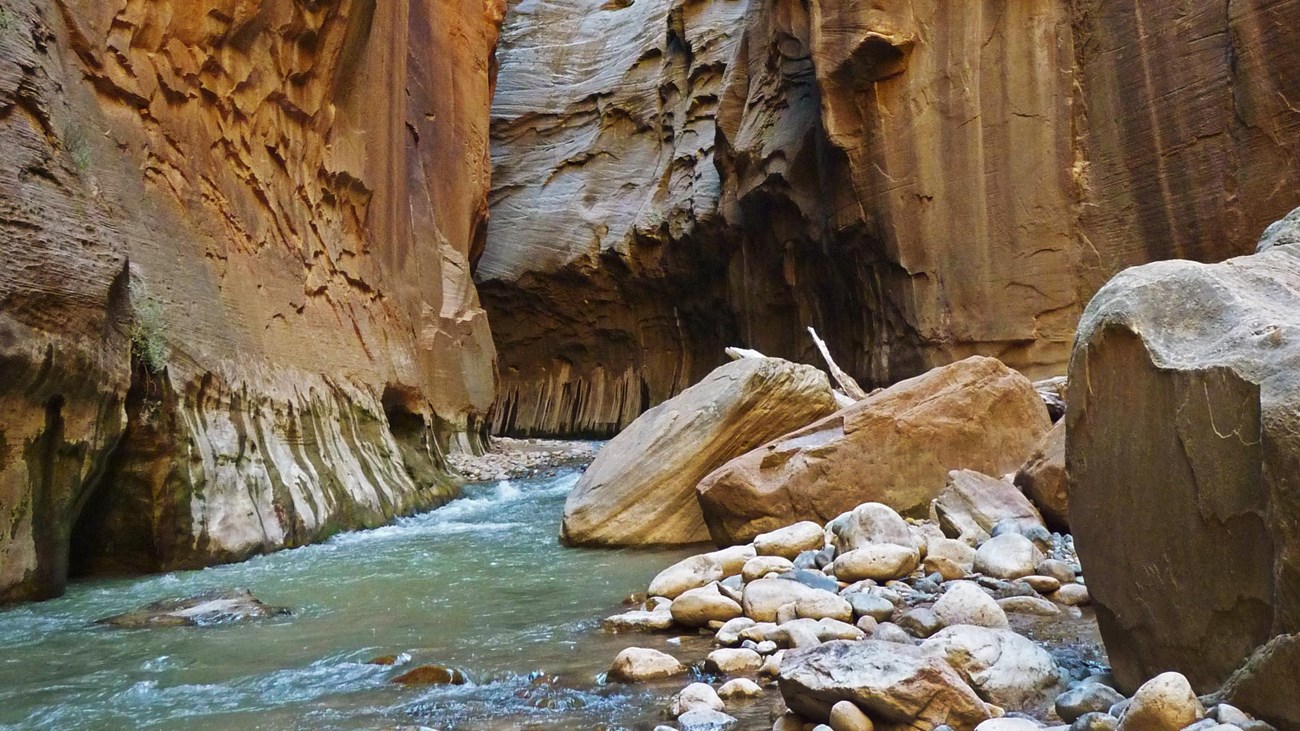 The Narrows is a strenuous hike that follows the Virgin River through a narrow slot canyon. After 1 mile (0.6 km) on the easy, paved Riverside Walk, head down a set of stairs and into the river. The rest of your hike will take place in the Virgin River, where the flow rate can change day by day and the streambed is rocky with unstable footing. Flash flooding and hypothermia are constant dangers. The hike requires wading, walking, and sometimes swimming in the river.
Good planning, proper equipment, and sound judgment are essential for a safe and successful hike. There is no formal destination, so remember to turn around before you feel tired so you can safely finish your hike the same way you came.
No permit is required for this day hike, but travel beyond Big Spring and up Orderville Canyon requires a
Wilderness permit.
Water and restrooms are available at the Temple of Sinawava.
Park entrance fees apply.
The Narrows may close when the river is flowing over 140 cubic feet per second. This frequently occurs in monsoon season (late summer) and during spring runoff. Always check the weather and current conditions before beginning your hike.
Accessibility Information
The river is the trail. River rocks are slippery and uneven. Water depth is variable from ankle to chest height. The route is in shade for most of the day, even in summer.
Last updated: January 31, 2023