Thing to Do
Hike the Lost Mine Trail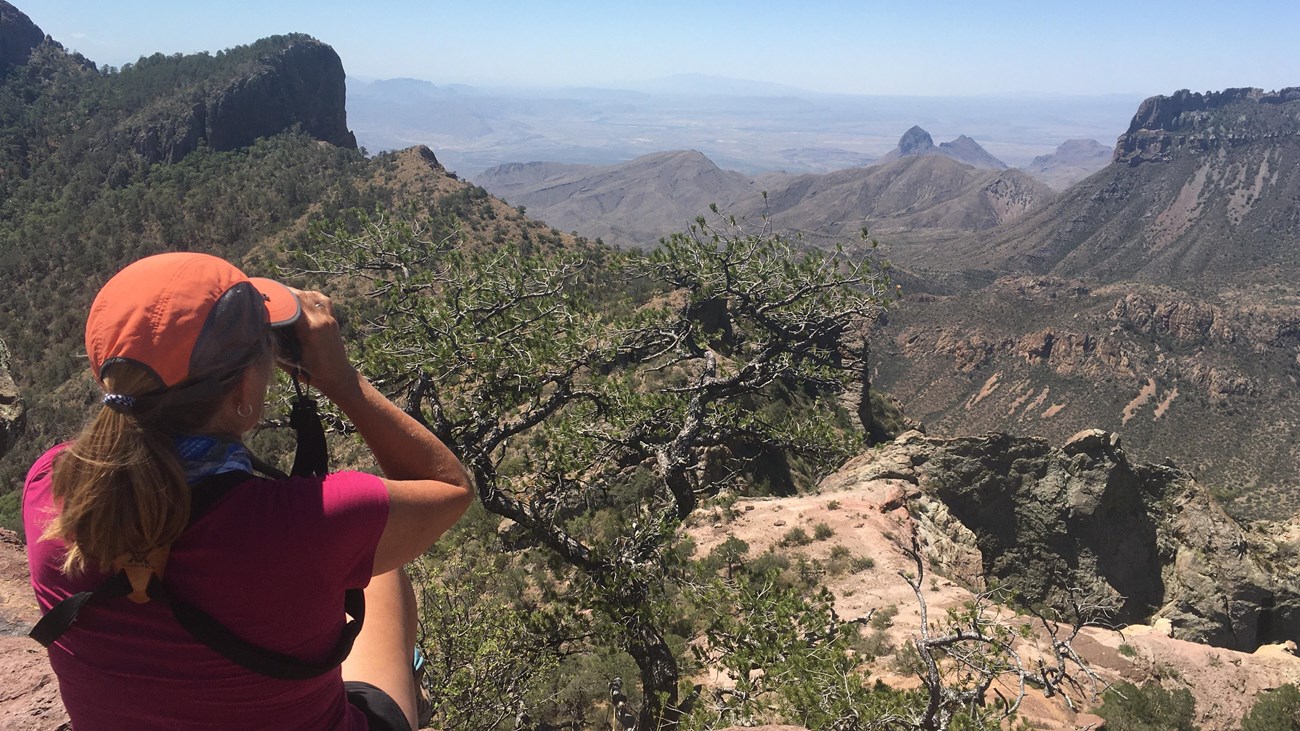 From the very first step, the Lost Mine Trail leads hikers into a different world - a woodland-grassland ecosystem with some of the best scenic views in the park. Walk this trail and learn why so many park staff and visitors alike list it as their favorite hike in Big Bend National Park.
Trail Basics
The Lost Mine Trail rises 1,100 feet over 2.4 miles (4.8 miles round-trip) and provides excellent views of the surrounding mountains and desert. The average time to complete this trail is around three hours, so take plenty of water and a snack.
Hike Safe
This is mountain lion and black bear country! Keep children close to you; do not let them hike alone or run ahead of the group. If you see a mountain lion, do not run.
To improve your hiking experience, it is important to carry and drink plenty of water.
Protect yourself from the desert sun, even up in the mountains; use sunscreen and wear a wide-brimmed hat.
Know your limits. Take breaks as needed, and enjoy the view
Trail Tips
If your time and energy is limited, consider hiking only the first mile to a scenic overlook.
Parking at the trailhead is limited; during busy periods you may have to hike another trail and come back to Lost Mine another time. Do not attempt to park along the side of the road.
The Lost Mine is an excellent hike at all times of day, as the climb often leads to cooler temperatures at higher elevations.
The upper portion of the trail is steep; help prevent erosion by staying on the trail and following switchbacks.
There are no toilets along this trail. Human waste must be buried six inches deep, at least 100 yards from the trail or any water source or drainage. Be sure to pack out your toilet paper; it should not be buried, and burning it is prohibited. Being prepared for the trip is just as important as enjoying your visit.
Respect other visitors and protect the quality of their experience. Be courteous. Yield to other users on the trail. Let nature's sound prevail.
Entrance fees may apply, see Fees & Passes information.
Located at mile 5 along the Chisos Basin Road.
Accessibility Information
The trail surface is composed of dirt and rocks. The second half of the trail includes switchbacks and steps.
Last updated: October 7, 2022