THING TO DO
Hike the Lind Point Trails

The duration of the hike depends on how long one enjoys gazing at the water from the overlook. 
To hike the Lind Point Trail park at the visitor center in Cruz Bay. The Trail Head is behind the visitor center, just follow the signs. There are several spurs and loops all well marked. The different options include, hike from trail head to the overlook for a view of the boats sailing to and from St. Thomas. 
This short hike is perfect for most age groups and great for families. 
Entrance fees may apply, see Fees & Passes information.
Location
Lind Point Trail Head
The Lind Point Trail starts just behind the park visitor center and ends at breathtaking Honeymoon Bay or Solomon Bay.
The trail offers several spurs one of which heads to the overlook. Stop and rest on the bench as you watch the boats sail by. 
Accessibility Information
This trail is not considered accessible as it is a narrow rocky trail.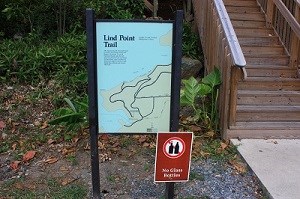 If you are driving be sure to stop in the visitor center for an NPS parking pass. Next proceed to the stairs behind the visitor center. At the top of the stairs turn left and follow the road up the hill to the trail. The trail will be located on your right. Maps are available
here
and at the Visitor Center.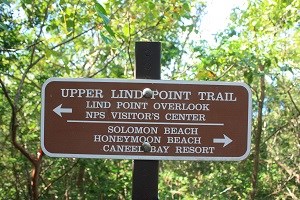 Follow the trail signs as they guide you to the overlook or other trails.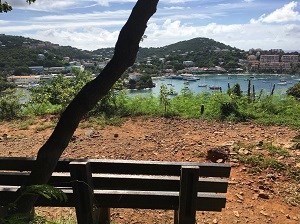 Cruz Bay Overlook
Sit a spell and enjoy the view of the harbor. This is a great hike for those just looking to stretch their legs or are only on St. John for a short time. For those who have more time, are looking for more exercise and maybe a snorkel, follow the trails to Honeymoon Bay and Salomon Bay.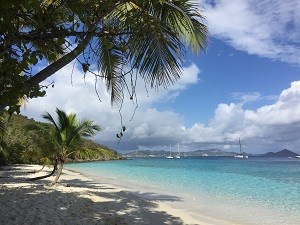 Salomon Beach
Salomon Beach is the first you come to if taking the lower Lind Point Trail. The tree lined beach offers the option of shady or sunny areas to sit a spell. There is great snorkeling anywhere in the bay but you will usually find more fish along the rocky edges of either side of the beach. You can swim or hike to Honeymoon Beach from here.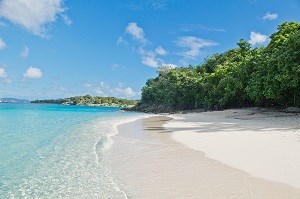 Honeymoon Beach
Enjoy the sun or shade on this long tree lined the beach. Honeymoon can be reached by the lower or upper Lind Point Trail. Just be sure to follow the signs. This beach is one of the few with a concession offering drinks, snacks, rental chairs,
ecotours
and more.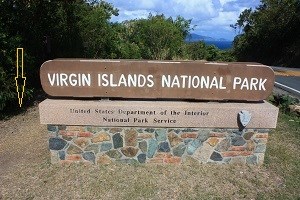 Lind Point Trail Access from North Shore Road
All the Lind Point trails and both beaches can also be accessed from the trail starting on North Shore Road. Be sure to park in one of the first two gravel parking lots. From there follow the trail, which starts between the large park sign and the woods.
Last updated: March 1, 2017