Thing to Do
Lower Emerald Pool Trail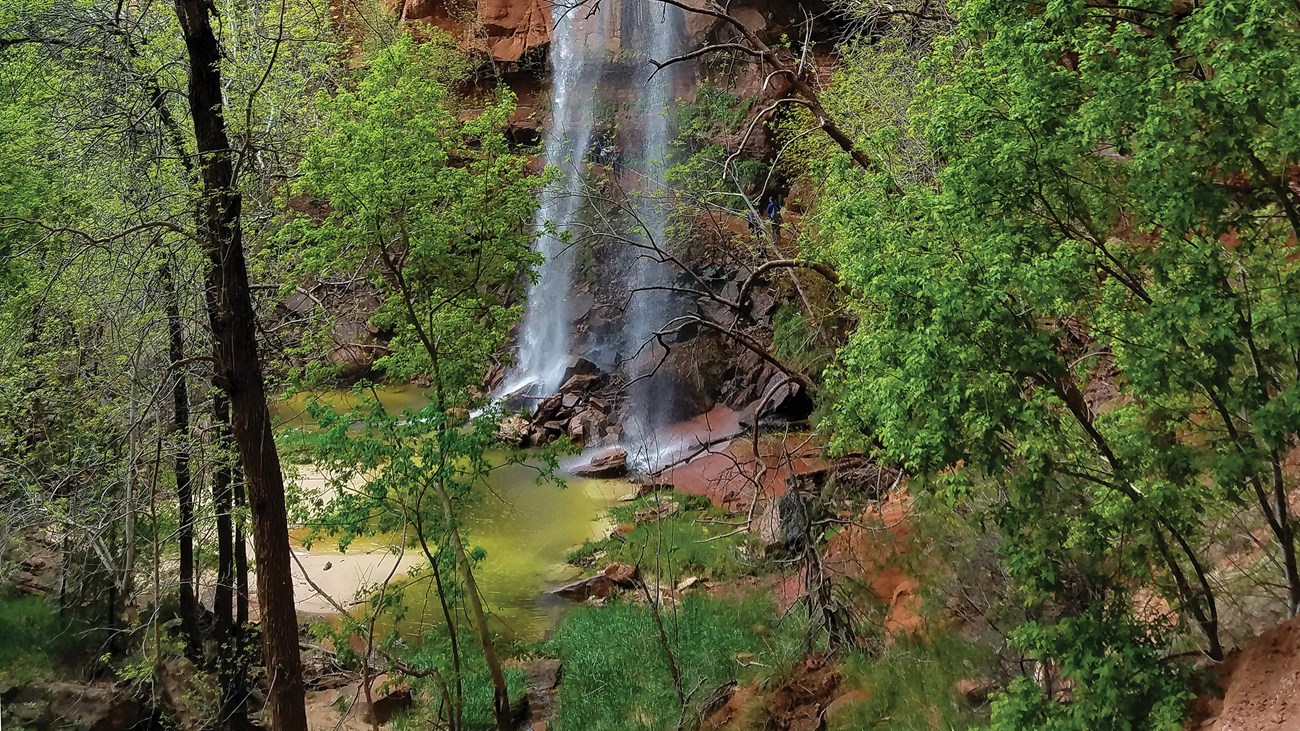 Lower Emerald Pool trail is a rough, paved trail that leads through pinyon-juniper woodland to the Lower Emerald Pool and ephemeral waterfalls.The pools are fragile and an essential water source for wildlife. Do not go into the water.

Connects to the other Emerald Pools trails and the Kayenta Trail.

Avoid cliff edges. Swimming is not permitted. Restrooms and water filling stations are available at the Zion Lodge.
Park entrance fees apply.
Location
Emerald Pools Trailhead
Emerald Pools Trailhead is across from the Zion Lodge (shuttle stop #5). From the shuttle stop, follow the sidewalk across the Lodge Lawn to the crosswalk. Cross the street and continue across the bridge. Follow the trail on the right to begin hiking Lower Emerald Pool Trail.
Trail may be icy in winter.
Accessibility Information
Narrow, roughly paved trail with several steps. Minor drop-offs. A metal handrail is located at the end.
Last updated: January 31, 2023