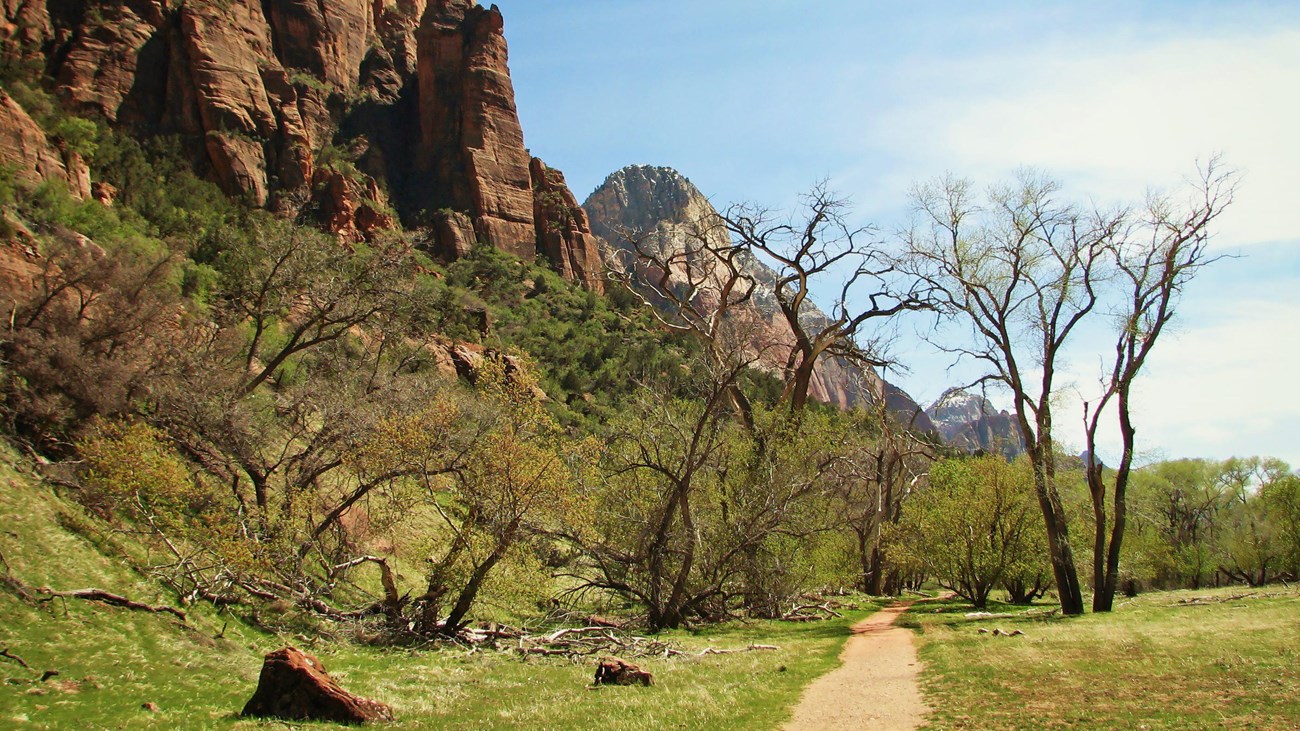 The Grotto Trail is an easy, 1.0 mi (1.6 km) round trip hike that connects the Zion Lodge to The Grotto Picnic Area. This relatively flat and shaded hike is good for a leisure walk in the park, or it can be combined with the Emerald Pools and Kayenta Trails to create a loop. Look for wildlife such as birds, turkey, and deer along this walk.

Restrooms are available at both the Lodge and the Grotto.
The Grotto Trail connects shuttle stop #5 at the Zion Lodge to shuttle stop #6 at The Grotto.
Park entrance fees apply. 
Location
Grotto Trailhead
The Grotto Trail can be accessed from behind the shuttle stop at the Zion Lodge (shuttle stop #5) or behind the restrooms at The Grotto (shuttle stop #6).
Accessibility Information
Unpaved, sandy trail that climbs 35 ft (11 m) of elevation. The trail is mostly wide and flat, but one section is rocky and narrow.
Last updated: January 12, 2022