Thing to Do
Canyon Overlook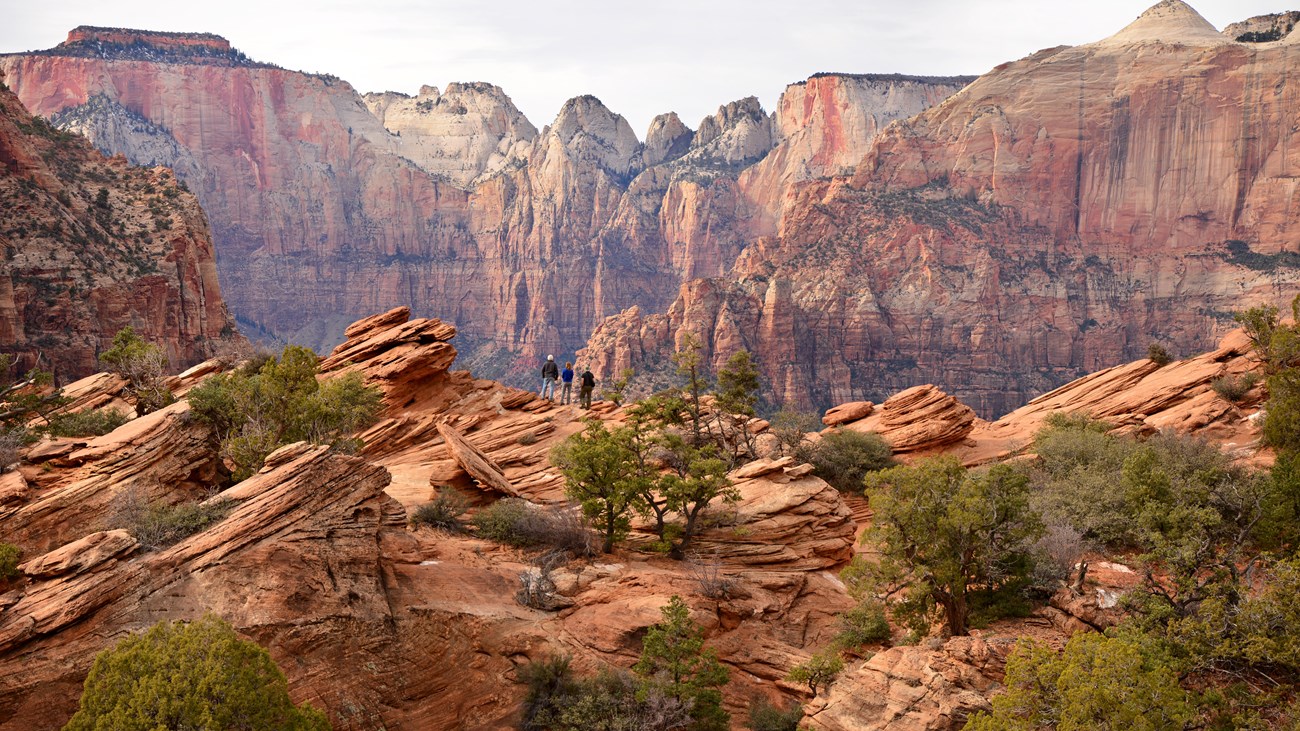 Canyon Overlook Trail is a moderate, 1 mi (1.6 km) trail on the East Side of Zion. The path begins with a series of sandstone steps with a metal handrail leading visitors over rocky terrain above a dark slot canyon. Near the end of the trail, the view opens up to an expanse of red and cream-colored slickrock. The end of the trail is marked by a fenced cliff edge facing the main Zion Canyon, with excellent views of the Towers of the Virgin. Keep an eye out for bighorn sheep along the trail.
Parking is extremely limited, be prepared to try mulitple times. Pit toilets are available in the parking area.
Park entrance fees apply.
Location
Canyon Overlook Trailhead
Canyon Overlook Trailhead is located on the East Side of Zion. Follow State Route 9 through the Zion-Mount Carmel Tunnel to the trailhead. Parking is limited. 
Accessibility Information
Long drop-offs, mostly fenced. Rocky and uneven trail that climbs 163 ft (50 m). 
Last updated: January 31, 2023