Thing to Do
Hike Blind Ash Bay Trail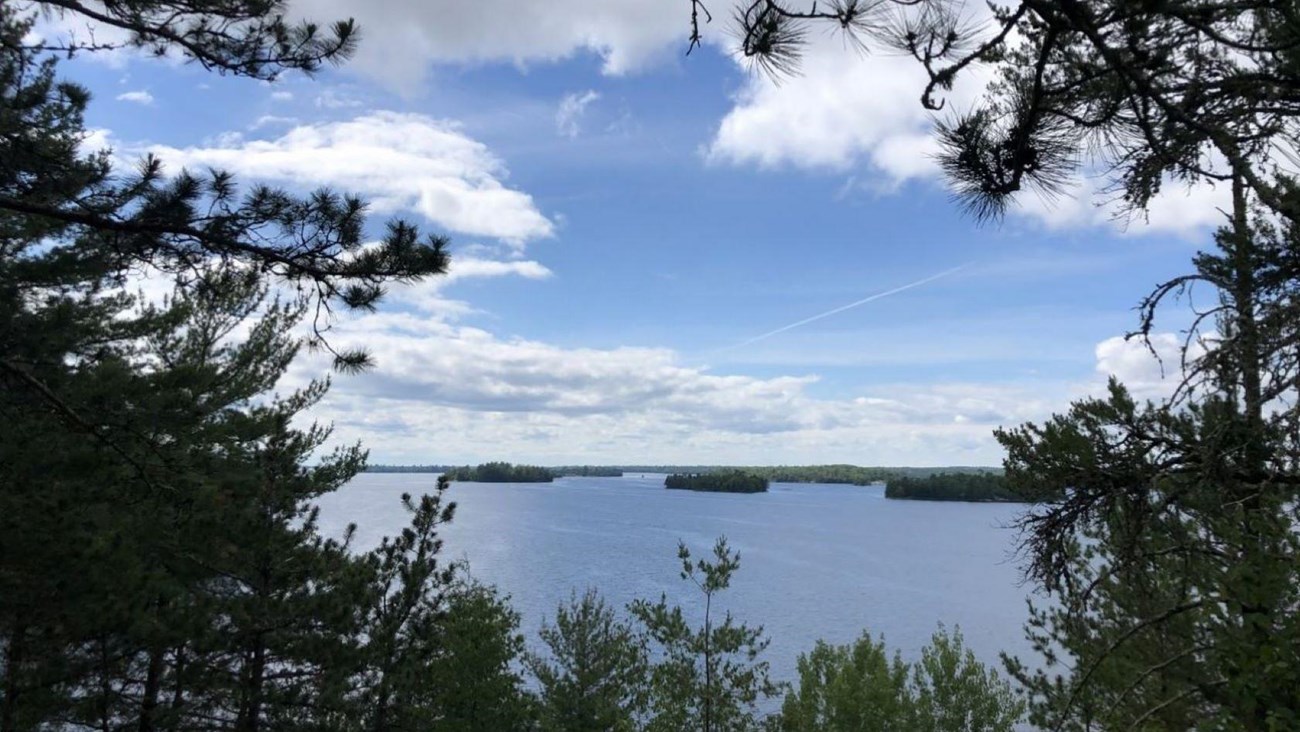 Watch a video of the Blind Ash Bay Trail before you go!

This narrow, winding, rocky trail exposes users to the wonders of the boreal forest. This path is great for birding. It is frequented by deer and other wildlife. From closed in forest to post card worthy views of Kabetogama Lake, this lollipop loop trail has it all. 

Difficulty: Moderate
Hiking Distance: 2.9 miles (4.7 km) loop
Hiking time is dependant on hiking speed and length of stops/breaks. 
Pets are not allowed on trails at Voyageurs national Park to prevent the possible transmission of diseases to the wolf population.
Entrance fees may apply, see Fees & Passes information.
Summer season use: Hiking
Winter season use: Snowshoeing
Accessibility Information
This moderate hike is not accessible due to an uneven trail surface, exposed roots and rocks, and inclines/declines.

The first section of the trail is the steepest. This section can be skipped by taking the Kabetogama Lake Overlook trail and continuing on the Blind Ash Bay Trail.
Visit our keyboard shortcuts docs for details
Duration:

4 minutes, 4 seconds
Video starts at the trail head on the edge of the upper parking lot at the Ash River Visitor Center. The video highlights important aspects of the trails with jump cuts in the video. Encompassing the the lollipop loop with overlooks of the Blind Ash Bay and Kabetogama Lake, in which the video ends after the loop.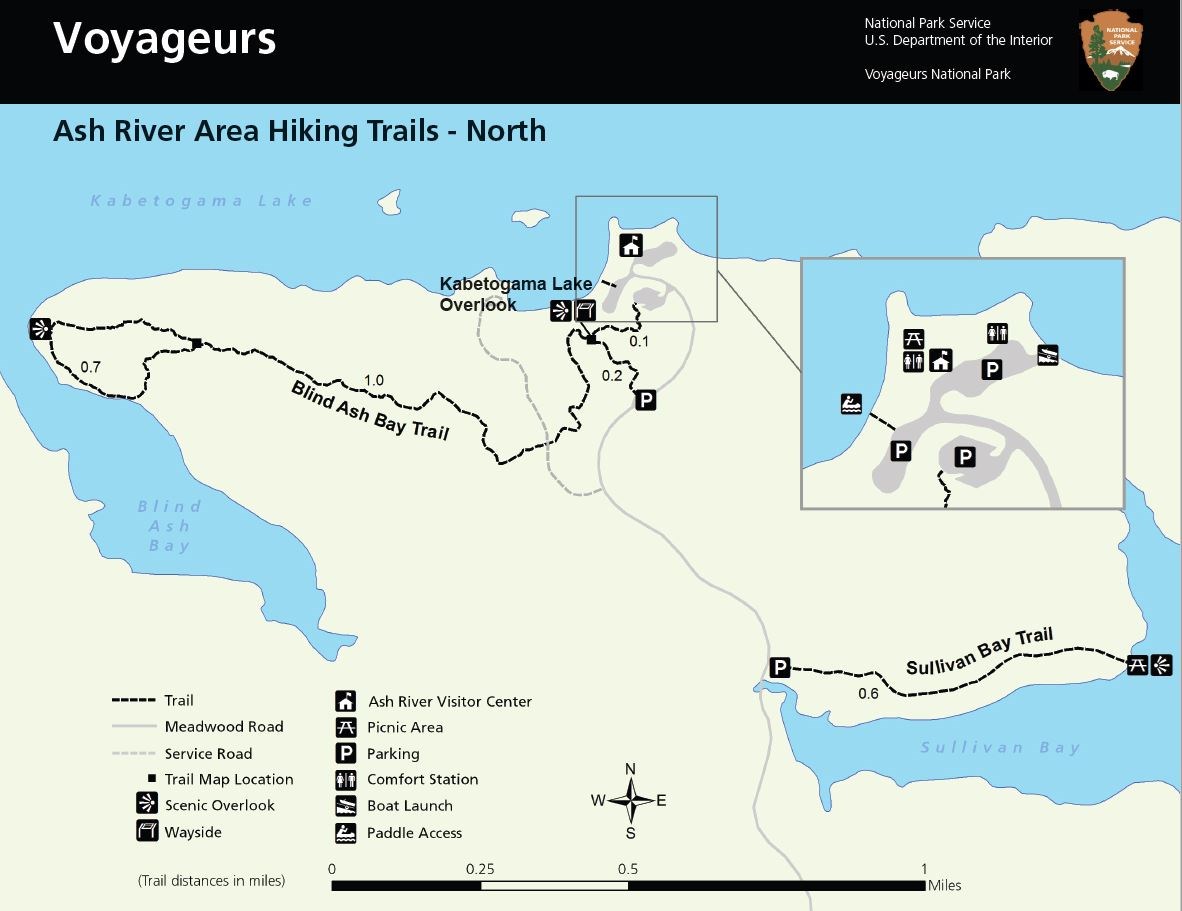 Last updated: September 21, 2023