Thing to Do
Backcountry Camp at Hawaiʻi Volcanoes National Park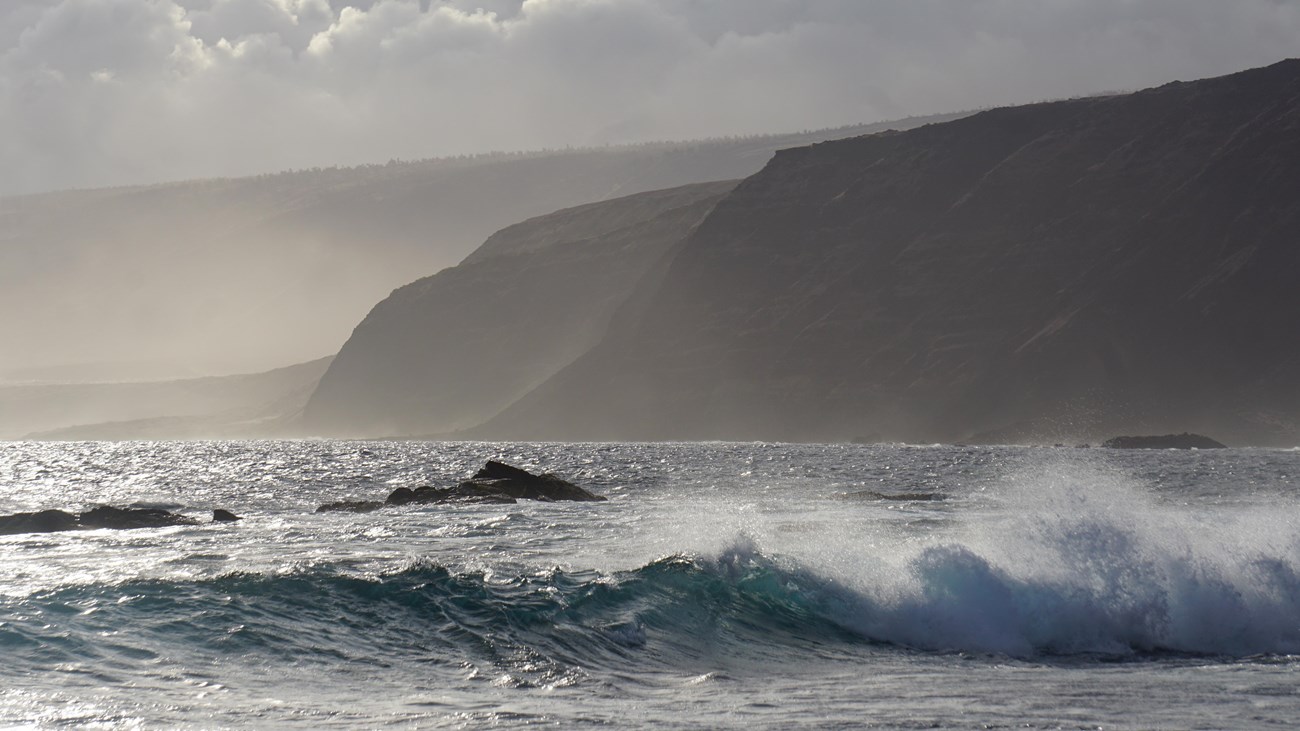 Hawaiʻi Volcanoes National Park includes over 123,000 acres of legally designated wilderness with many miles of trails to explore. All seven backcountry campsites (Ka'aha, Halapē, Keauhou, 'Āpua Point, Nāpau, Pepeiao Cabin, and Pu'u'ula'ula (Red Hill) Cabin, and Mauna Loa Summit Cabin
via 'Āinapō Trail
require a permit from the Backcountry Office for overnight stays.
See the
Backcountry Hiking
webpage for more info on sites and details on how to obtain your permit.  
Backcountry Office contact information:
Telephone - 808-985-6178
Contact Us Email Form
Map and directions to the Backcountry Office ( jpg - 784KB )
Backcountry Planner
page 1 ( jpg - 5.03MB )
page 2 ( jpg - 3.59MB )
Activity
Backcountry Camping
Park entrance fee and any fees related to backcountry permits apply.
Permits must be reserved through the Backcountry Office, 808-985-6178
Accessibility Information
Backcountry hiking trails are through rough, uneven terrain and vary widely.
Last updated: September 22, 2023