Thing to Do
Hanford: Explore Howard Amon Park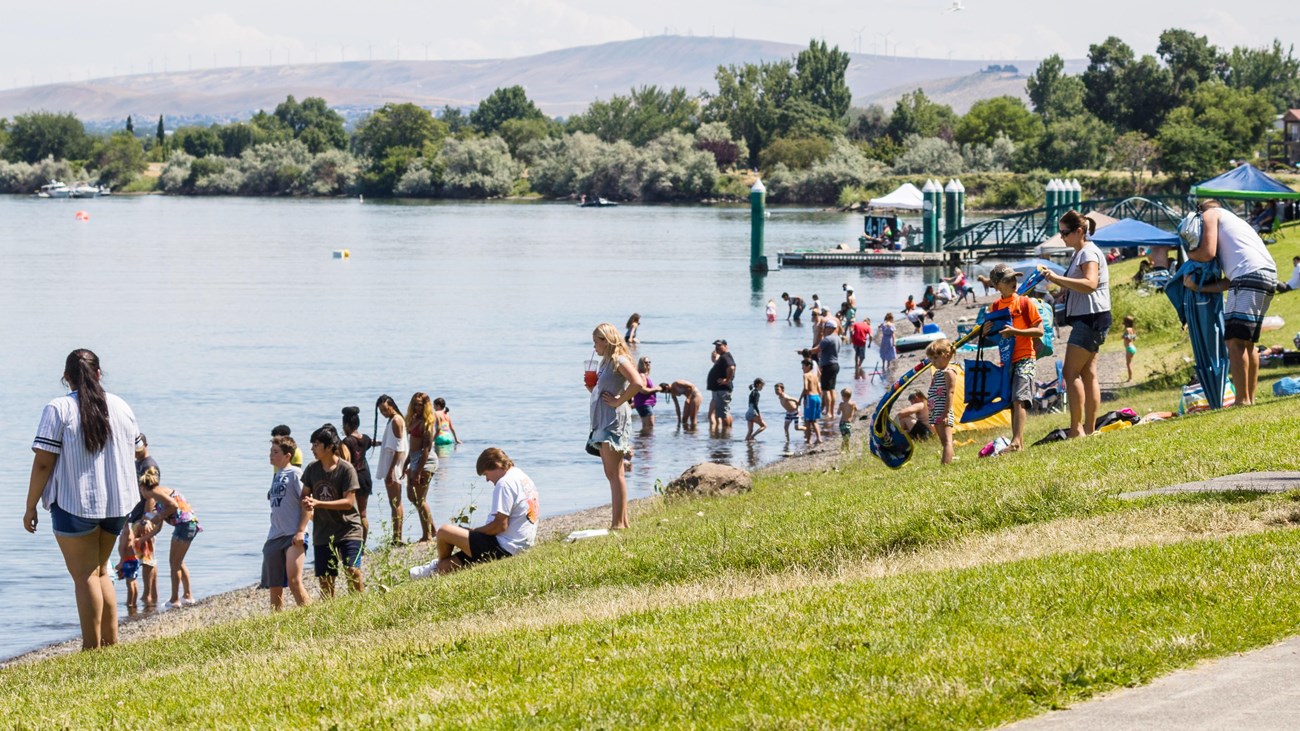 Howard Amon Park is named after one of Richland's founders who donated this land for a city park in 1911. Located on the Columbia River waterfront, Howard Amon Park has been a place for community activities and relaxation for over 100 years. During The Manhattan Project, the vast majority of Richland residents were migrants who came to the Tri-Cities for wartime work. At Howard Amon Park, they relaxed from their top secret work and built a sense of community with new friends in similar situations.  
While at Howard Amon Park, children can play on the playground or dip their toes in the wading pools. You can bike or walk along the Columbia River, have a picnic, and rent and launch watercraft on the riverfront. Howard Amon Park hosts numerous gatherings and community events. In August, Howard Amon Park's bandshell is the site of the Tri-Cities largest public music event, Tumbleweed Music Festival.
Entrance fees may apply, see Fees & Passes information.
Time of Day
Day, Dawn, Dusk
Accessibility Information
Howard Amon Park has flat, paved trails. For more information on accessibility, please contact Howard Amon Park at 509-942-7529 or
parksrec@ci.richland.wa.us.
You can also visit the City of Richland's Parks and Recreation
website,
which features the Howard Amon Park.