Thing to Do
El Capitan Viewpoint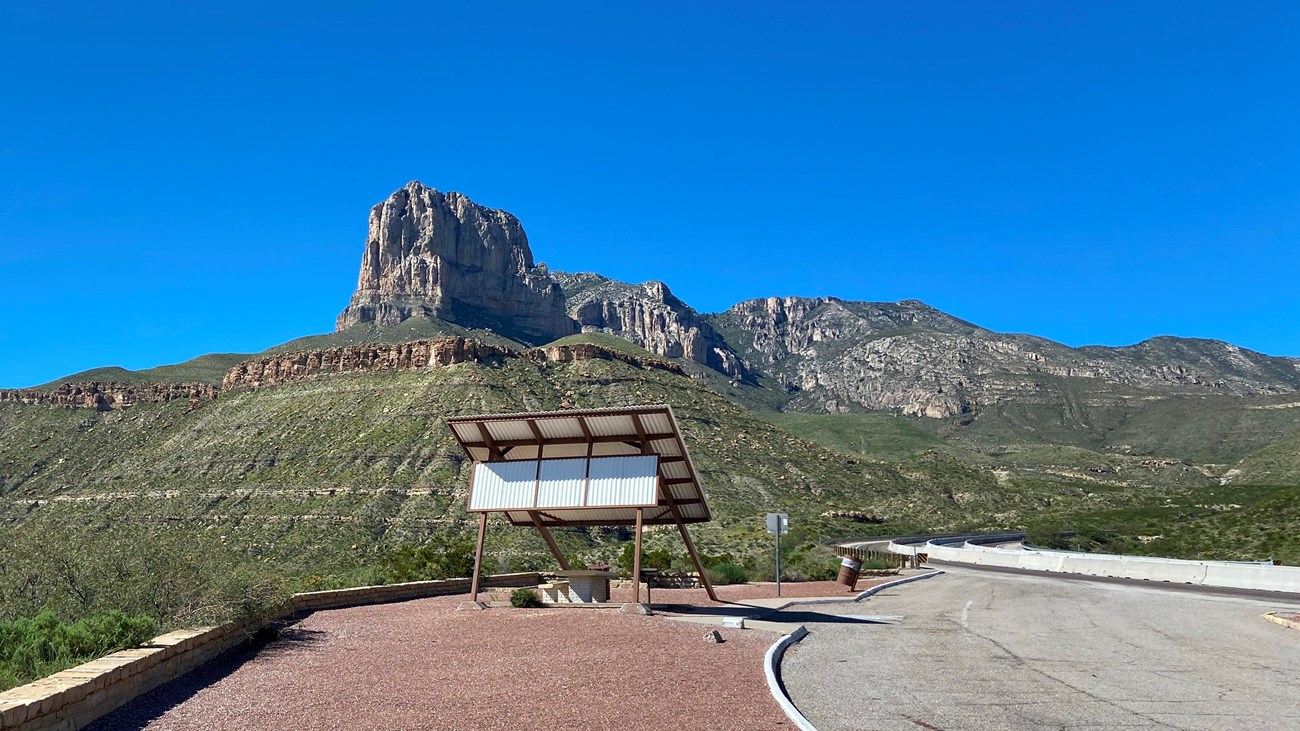 On the climb up Guadalupe Pass on U.S. Highway 62/180 just a few miles west of the Pine Springs area, this roadside pull-off provides an unparalleled view to the summit of El Capitan. Pulloffs are located on both the east-bound and west-bound lanes of traffic.
Entrance fees may apply, see Fees & Passes information.
Time of Day
Day, Dawn, Dusk
Accessibility Information
Highway 62/180 is paved. Pullouts along the highway will have variable conditions, ranging from dirt to accessible facilities. The Texas rest area ten miles north of the park has fully accessible facilities.
Last updated: November 16, 2022