Thing to Do
Gulpha Gorge Trail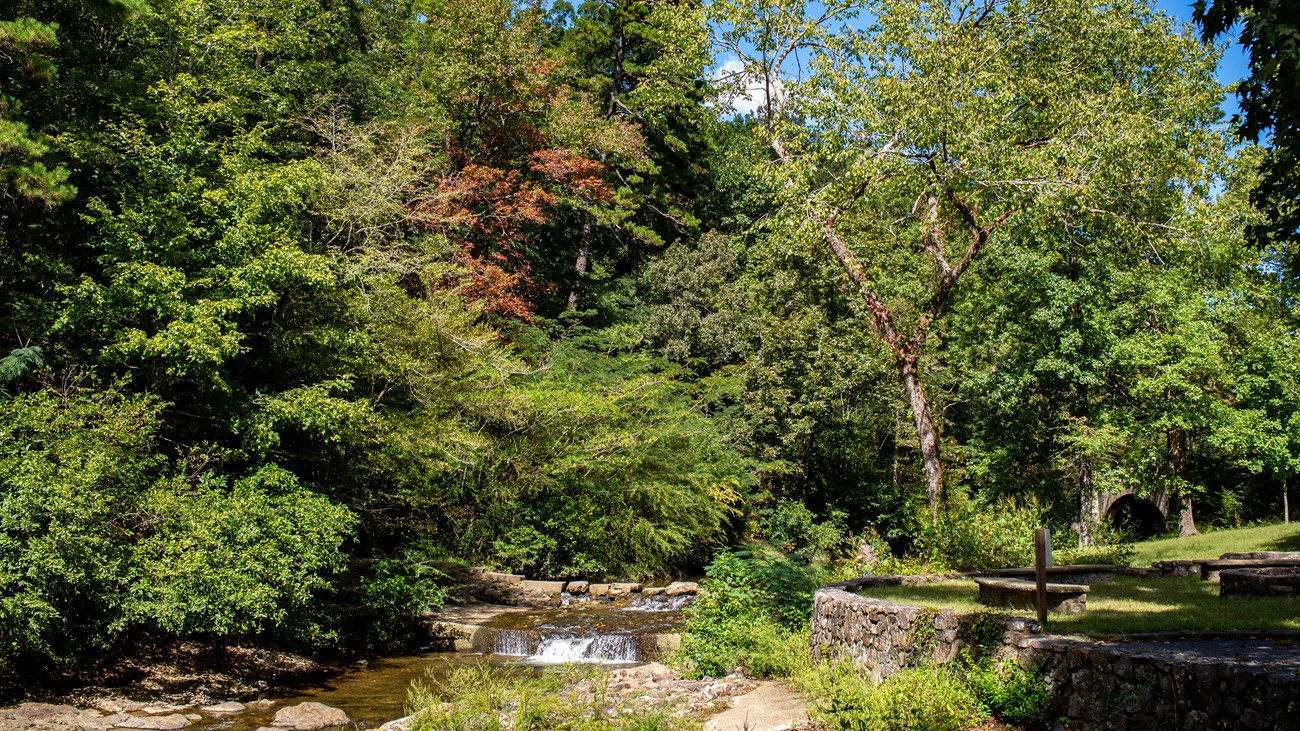 Gulpha Gorge Trail connects the Gulpha Gorge Campground to many of the park's trails. The trail going west from the campground is steep.

Distance (one way): 0.6mi (1.0km)
Elevation: 530 - 968ft (162 - 295m)
Typical grade: 13.8%
Pets must be kept on a leash. Please clean up after your pet.
Entrance fees may apply, see Fees & Passes information.
This is the trail head location from the top of North Mountain, near the shelter. There is another entrance at the Gulpha Gorge campground across the creek.
Accessibility Information
This is a steep, packed dirt trail. It is not ADA compliant.
Last updated: April 7, 2021