Thing to Do
Visit Fort Union's Trade House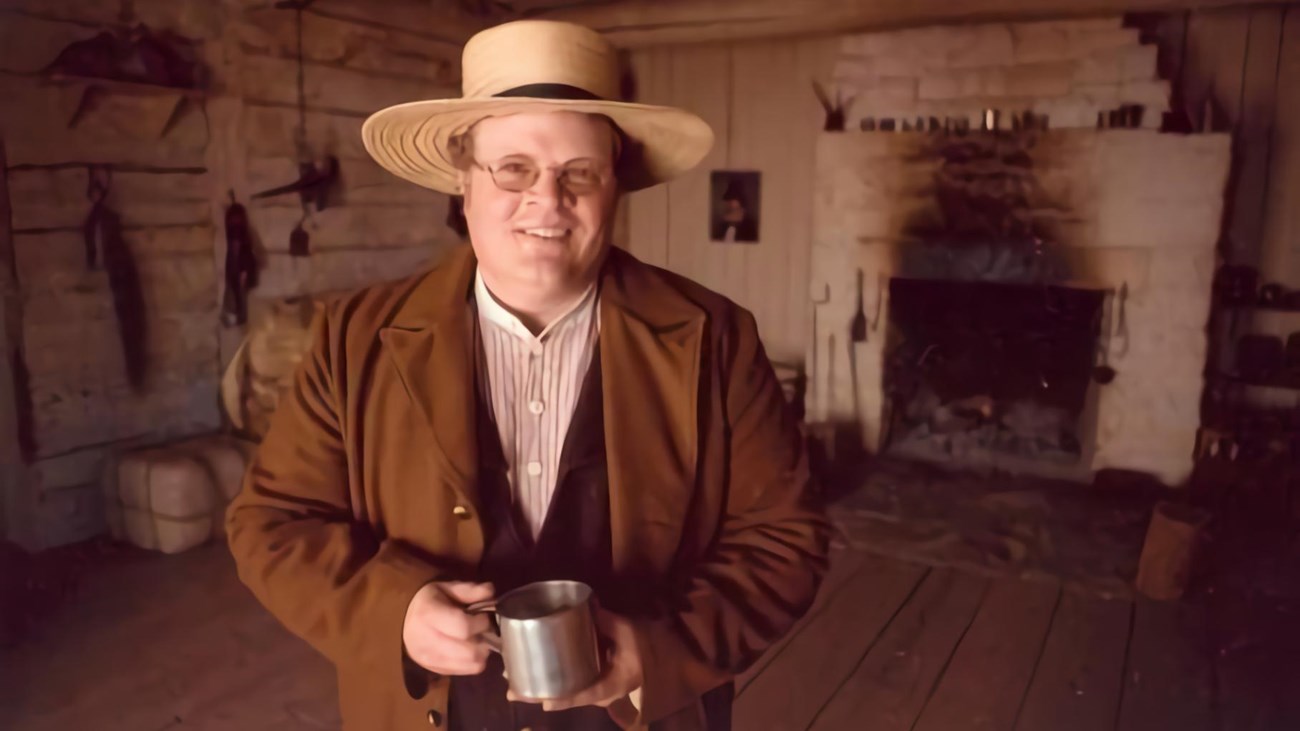 Step back in time with a visit to Fort Union's Trade House. Costumed Park Rangers explain how this space was the fort's most important building. American Fur Company Traders and the fort's tribal trade partners, the Assiniboine, Crow, Blackfeet, Plains Cree, Plains Ojibwa, Mandan, Hidatsa, Arikara, Lakota, and others, all entered this space for one purpose, the act of trade. Much more than just a store on the Upper Missouri River, the Trade House was where diplomatic negotiations transpired, families reconnected, stories were shared, and feasts were held. 

Located in between the front gates on the Missouri River, or the south side of the fort, the Trade House is a great way to begin your visit to Fort Union Trading Post. 
The Trade Talks can range from 5 to 30 minutes (or more) depending on visitor interest. 
Upon entering the Trade House you will be greeted by an interpreter in Living History Clothing, a fire will be roaring in the large sandstone hearth and you may even be offered coffee. The interpreter will give you a trade talk, explaining the history of Fort Union and it's importance on the Upper Missouri and beyond. 
All ages are welcome, but minors must be with an adult parent or guardian.
Leashed pets are allowed in the Trade House.
Service animals
 are permitted everywhere visitors are allowed at Fort Union Trading Post NHS.
Fort Union Trading Post NHS is a fee-free site.
The Trade House entrance is located in the Strong Room, an open air space between the Main (South) and Inner Gates. 
Open seasonally, Memorial Day - Labor Day. 
Accessibility Information
The Trade House has two steps to access, 7 inches and 11 inches, and a doorway opening of 34.5 inches. When the Trade House is open (summer season), the Living History Interpreter can exit the Trade House to give their interpretive program. The Bourgeois House Visitor Center also has a park video of a Trade House Talk with images and views into the Trade House. Video is closed captioned and audio described. 

See full park Accessibility Information here: Accessibility - Fort Union Trading Post National Historic Site (U.S. National Park Service) (nps.gov)

Contact the park at 701-572-9083 or ask to speak with a Ranger while visiting to address any accessibility-related needs while visiting the Trade House. We are happy to help. 
Last updated: February 6, 2021