Thing to Do
Explore the Museum under the Gateway Arch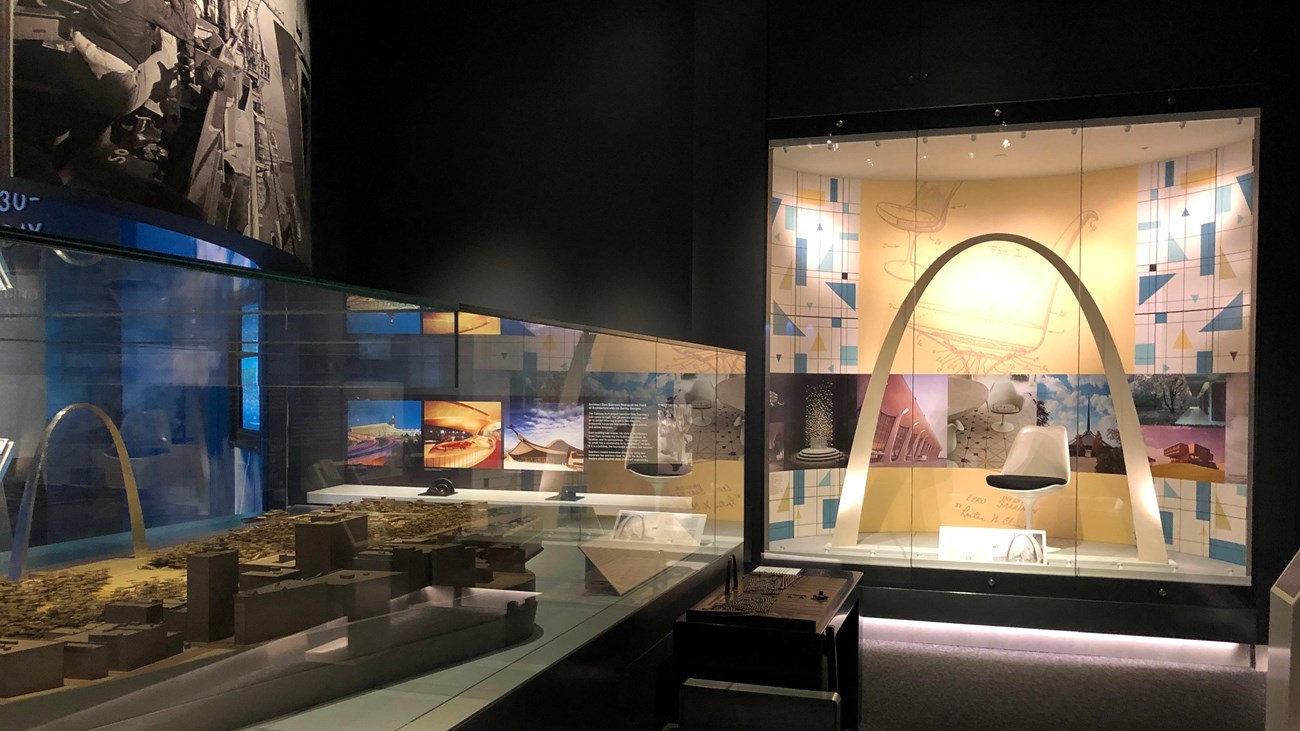 Connect with the past, present and future while exploring six interactive story galleries in the museum. 

Experience over 200 years of historic events, multi-cultural influences and the inspiration behind the Gateway Arch. 

Challenge yourself to consider different perspectives and discover previously untold stories. Rethink and reimagine the city of St. Louis and westward expansion with each story you encounter in the museum.
 
You can experience the galleries chronologically or just wander as you spot something that catches your eye. To start in chronological order first head to Colonial St. Louis on the right side of the walkway after you pass the giant screens. There are interactive elements for young people (or the young at heart) in each gallery. Every gallery also features touch stations for those with low or no vision to have the opportunity to experience a representation of a key artifact from that gallery.  
All ages, but minors must be with an adult parent or guardian. 
Service animals are allowed, but no pets. Service animals are defined as dogs that are individually trained to do work or perform tasks for people with disabilities. Examples of such work or tasks include guiding people who are blind, alerting people who are deaf, pulling a wheelchair, alerting and protecting a person who is having a seizure, reminding a person with mental illness to take prescribed medications, calming a person with Post Traumatic Stress Disorder (PTSD) during an anxiety attack, or performing other duties. Service animals are working animals, not pets. The work or task a dog has been trained to provide must be directly related to the person's disability. Dogs whose sole function is to provide comfort or emotional support do not qualify as service animals under the ADA. (Americans with Disabilities Act guidance on service animals) & 28 CFR 36.104)
There is no fee to visit the museum. 
the museum is directly under the Gateway Arch, enter through the Visitor Center entrance and make your way down to the first floor
Reservations are not required to visit the museum. 
The museum is open the same hours as the Visitor Center, during the day and in summer during the early evening. 
Accessibility Information
This museum was designed with accessibility as a priority. The museum is accessible with all areas reachable by those in wheelchairs. There are audio describer and audio enhancer tours available for those with low vision or with limited hearing. There are tactile models in all galleries. 
Last updated: March 25, 2022