Thing to Do
Ebey's Reserve - The Jacob & Sarah Ebey House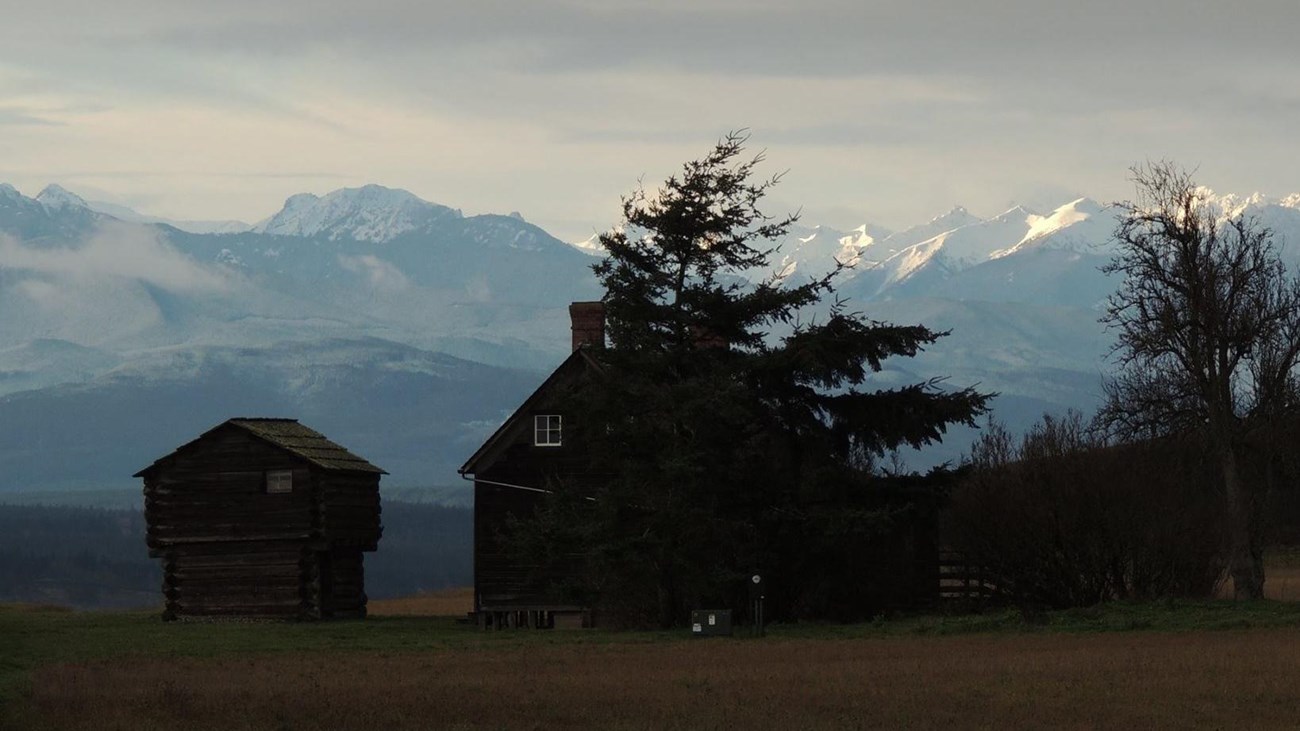 Ebey's Landing National Historical Reserve is named for Isaac Ebey who made Central Whidbey Island his home in the early 1850s. Upon his arrival, he wrote to his family and encouraged them to follow him out from Missouri. Isaac's parents, Jacob and Sarah, along with their daughters Mary and Ruth and son Winfield, made the journey across the Oregon Trail. Upon their arrival to the island, they set about building their home on their Donation Land Claim, which they called, "Sunnyside." In 1856, they completed this small, tidy house with a spectacular view of Admiralty Inlet, the Olympic Mountains, and the prairies below.

The house and blockhouse are open to the public from Memorial Day thru Labor day, and under the guidance of the volunteer docents. Maps, trail guides, and visitor information, along with interpretive panels are easily available along the trail and at the house.
This hike begins easy, then becomes progressively challenging.  
The trail head from the cottage visitor center takes hikers down the farm lane to the Jacob and Sarah Ebey House. From there, the trail drops below the fence line and becomes the Ebey Prairie Ridge Trail, which takes the hiker to the bluff intersection and the Bluff Loop Trail. From the parking area and around the Bluff Loop Trail, hikers should be prepared for a 5.5 mile hike. Hikers should be prepared - there are no benches and the trails are fully exposed to weather.
Entrance fees may apply, see Fees & Passes information.
Location
Jacob & Sarah Ebey House
The Jacob & Sarah Ebey House is located at the end of the farm lane from the main parking area. Vehicles are not allowed with the exception of farm vehicles. The fields edging the farm lane are actively being farmed and visitors should avoid wandering into the fields. Be aware of any tractors, trucks, plows and other farm vehicles along the trail.
Accessibility Information
A visit to the Jacob & Sarah Ebey House is a fairly easy, short hike of about .25 miles. The terrain along the farm lane out to the house is dirt/gravel, but is pretty flat. There are no benches to the house. With proper equipment, it is manageable by motorized wheelchair or scooter.
Last updated: May 10, 2021