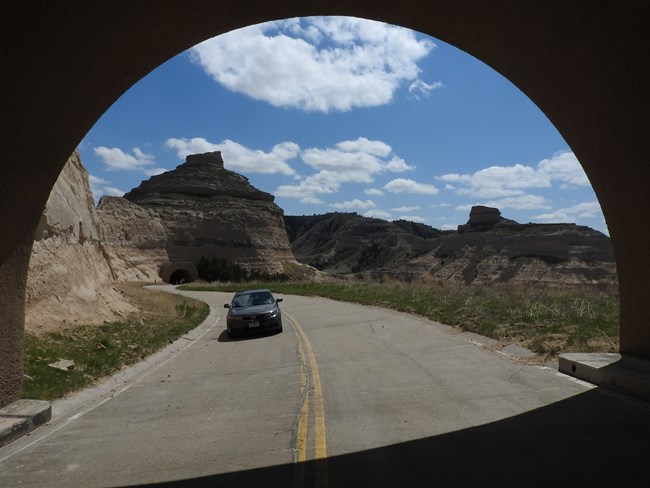 Built in the 1930's, the Summit Road is the oldest concrete road in the State of Nebraska and gives visitors a chance to reach the top of the bluff by automobile. This 1.6 mile drive features scenic views and the only three vehicular tunnels in the state. It is narrow with sharp curves.
Vehicles longer than 25 feet and/or higher than 11 feet 7 inches are prohibited. All trailers are prohibited.
Visitors have the option to access the summit using our Summit Shuttle when staffing allows.
Hiking or bicycling on the Summit Road is only allowed during daylight hours when closed to motorized vehicular traffic.