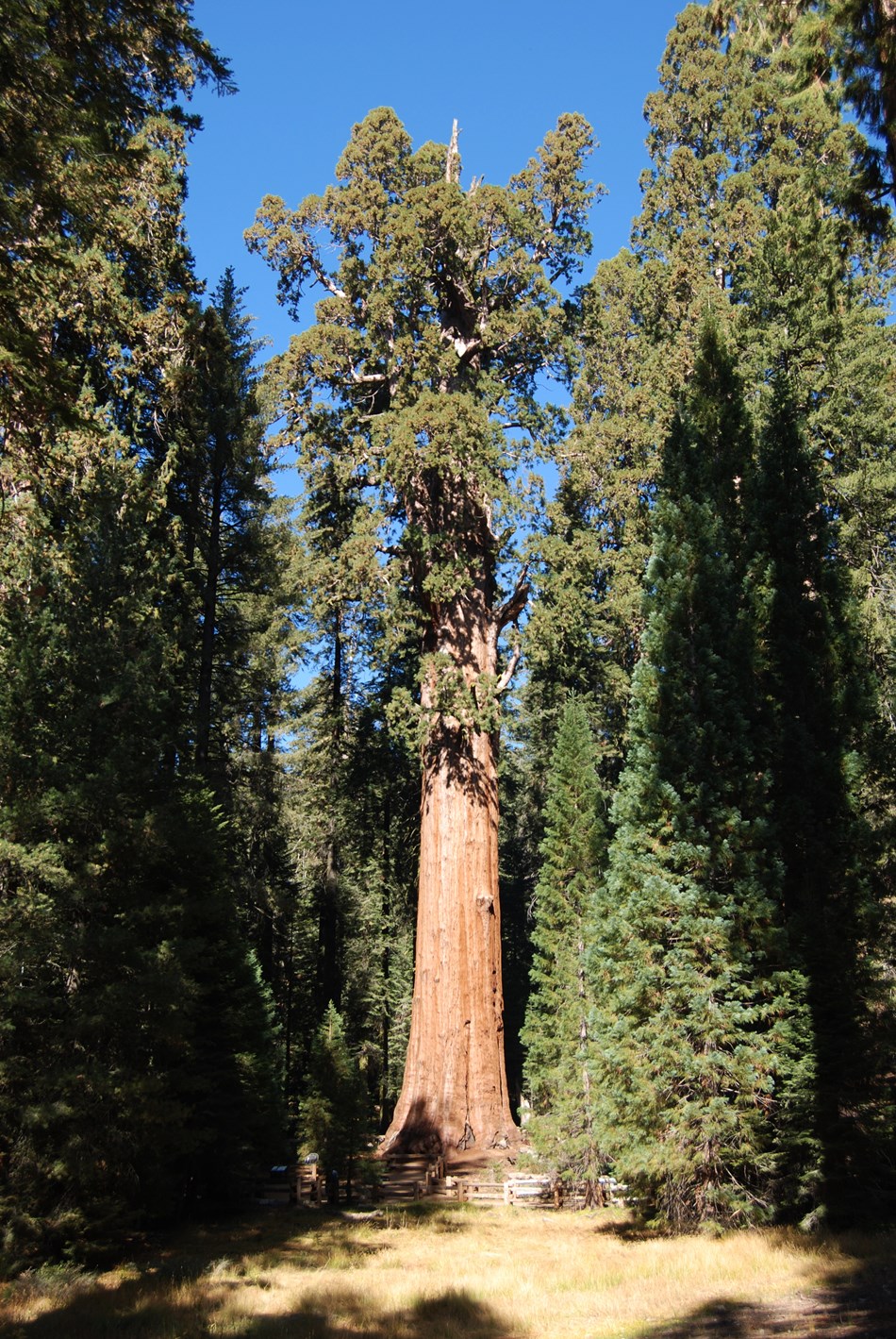 Explore the Giant Forest on your way to the world's largest tree! Start from the trailhead in the Lodgepole Campground. To get here, take the Green Route shuttle from the Giant Forest Museum or the Purple Route 3 shuttle from Wuksachi or Dorst Campground, or park at the large overflow lot in Lodgepole Campground, just beyond the entrance kiosk. If you're staying at the campground, simply leave your car at your site and walk to the trailhead.
The trail continues 2.8 miles (4.5 km) downhill as it enters the Giant Forest. At first, you'll travel through a serene white fir forest before entering a grove of towering sequoias. The Lodgepole to Sherman Tree Trail joins the main Sherman Tree Trail about halfway down. At 275 feet (83 m) tall, and over 36 feet (11 m) in diameter at the base, this is one tree you can't miss.
From here, take the Green Route 1 shuttle back to Lodgepole. Or, if you'd like to continue exploring the sequoia grove, continue on the Congress Trail, a two-mile paved loop.