Thing to Do
Hike Broken Top Loop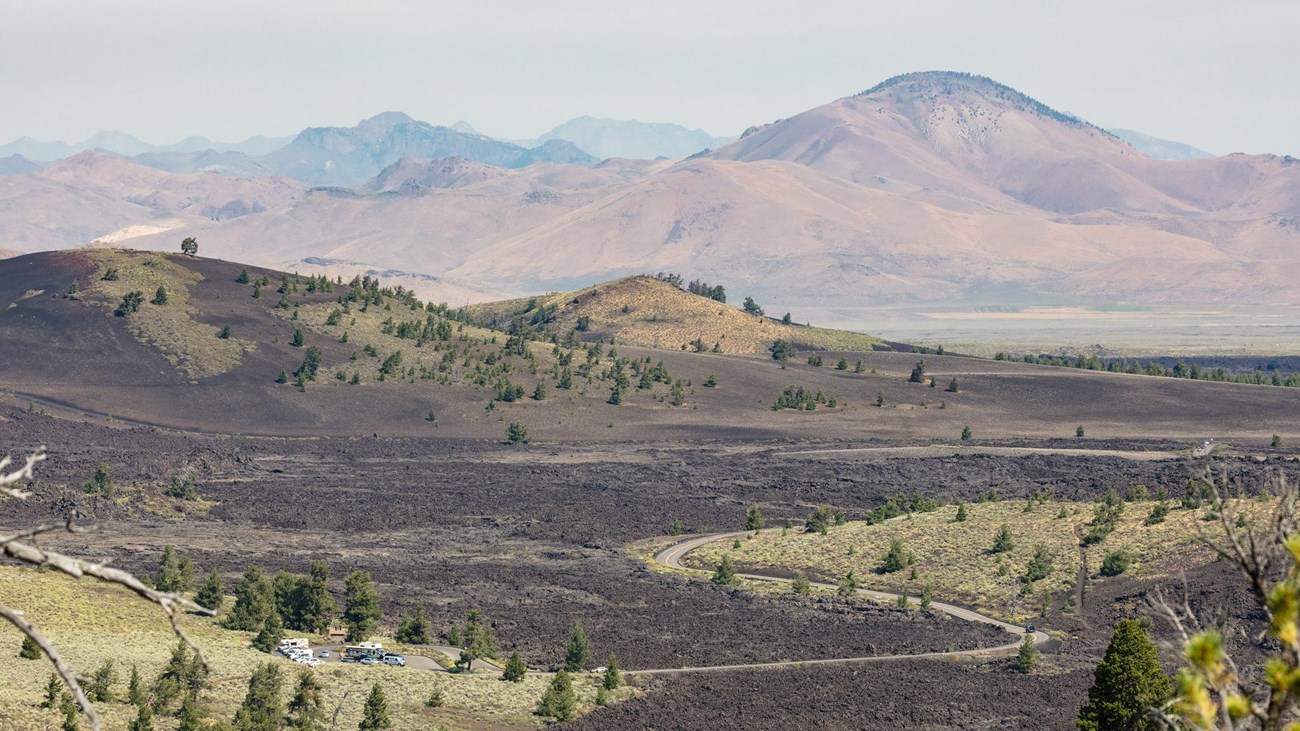 Trail Length: 1.8 mi (3 km) Loop
Elevation gain: 242 ft (74 m)

The Broken Top Loop Trail is one of the most outstanding trails within Craters of the Moon. You can observe nearly every type of volcanic feature characteristic of the basaltic eruptions that created this unearthly landscape. This trail also provides access to the Wilderness Trail.
Entrance fees may apply, see Fees & Passes information.
Location
Tree Molds Trailhead
From the visitor center, follow the Loop Road for about 3.5 miles. Turn right at the Tree Molds sign, and follow the road for another mile to the Tree Molds parking area. This trailhead serves the Tree Molds Trail, Broken Top Loop, and the Wilderness Trail.

RV parking, vault toilets, and a bicycle rack are available.
Season
Spring, Summer, Fall
Accessibility Information
TRAIL LENGTH: 1.8 miles (3 km) loop
CUMULATIVE ELEVATION CHANGE: gain 242 ft (74 m), loss 197 ft (60 m)  

TYPICAL GRADE: 3° (4.8%)
23% of trail is from 4.5° to 32° (8% to 62%)
Standard wheelchair ramp is 4.5° (8%)

TYPICAL CROSS SLOPE: 1° (2.3%)
12% of trail is from 4.5° to 16° (8% to 29%)

TYPICAL TREAD WIDTH: 49 in (124 cm)
MINIMUM TREAD WIDTH: 18 in (46 cm)

TRAIL SURFACE: cinders and lava
74% of trail is FIRM, 26% of trail is HARD or PAVED
OBSTRUCTIONS: ROCKS to 12 inches, RUTs to 10 inches, STEPS to 20 inches

WARNING: Trail conditions may have changed since this trail was assessed. Temporary obstructions may include downed trees and rock fall. Maximum grades and cross slopes may vary by 10% or more.
Last updated: May 6, 2023