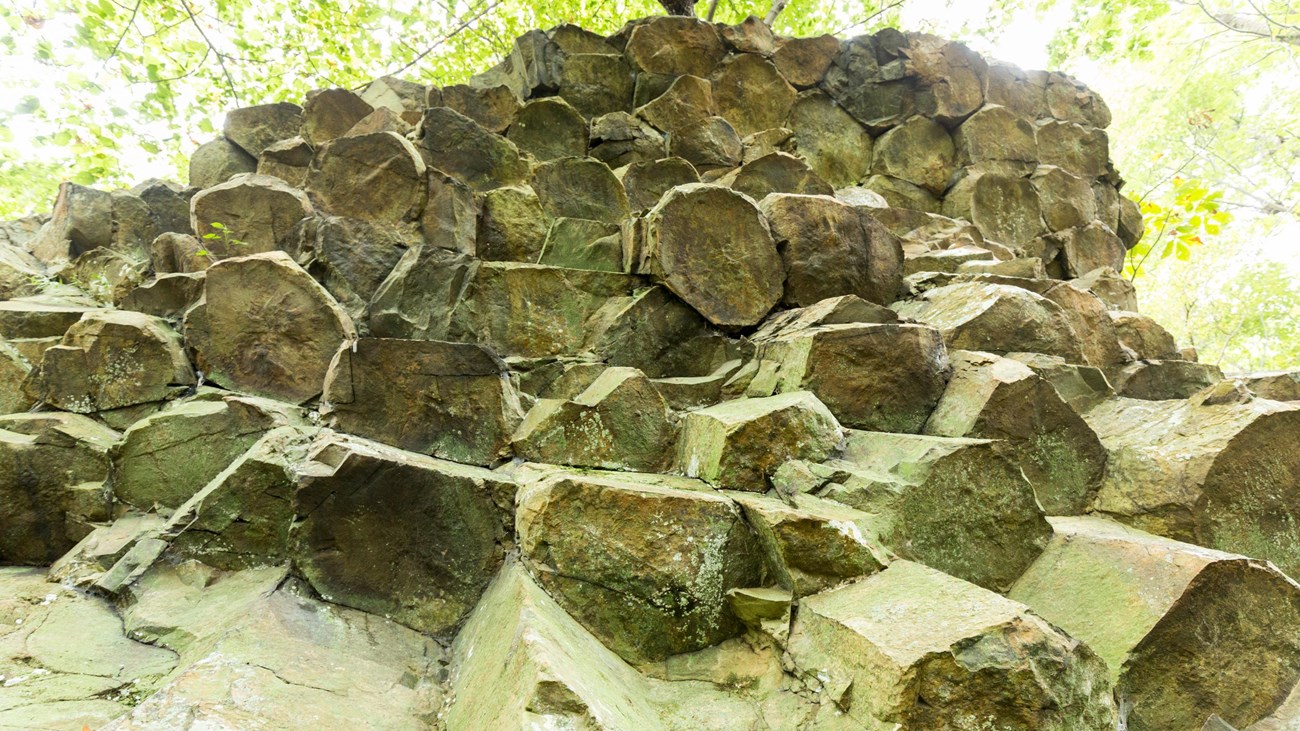 A hike through the forest along the Appalachian Trail to a western view and a great look at columnar jointing, an exciting geologic feature.
---
Distance: 2.4-mile round trip hike
Difficulty: Moderate (explanation of our hiking difficulty scale)
Hiking Time: 1 hours 45 minutes
Elevation Gain: 855 feet
---
Hike Description
 From the Compton Gap Parking Area (mile 10.4), cross Skyline Drive and look for the concrete trail marker indicating the Appalachian Trail (A.T.).
Take the A.T. south to the intersection and go right. This will lead you to the western viewpoint.
Turn around, and return to the same intersection.
Continue straight to the eastern viewpoint. From this viewpoint, you have the option of following the blue blazes below the cliff to see a prime example of columnar jointing, an amazing geological feature. It is well worth it, but be aware that this part of the hike is rough and rocky.
Return back to the parking area by taking the A.T. north from the intersection.
The average hike duration does not take into consideration fitness, exploration, rest, contemplation, etc.
An entrance fee is required to get into Shenandoah National Park.
Accessibility Information
This trail does not meet ADA accessibility guidelines.
Last updated: March 3, 2023