Thing to Do
Chinn Ridge Trail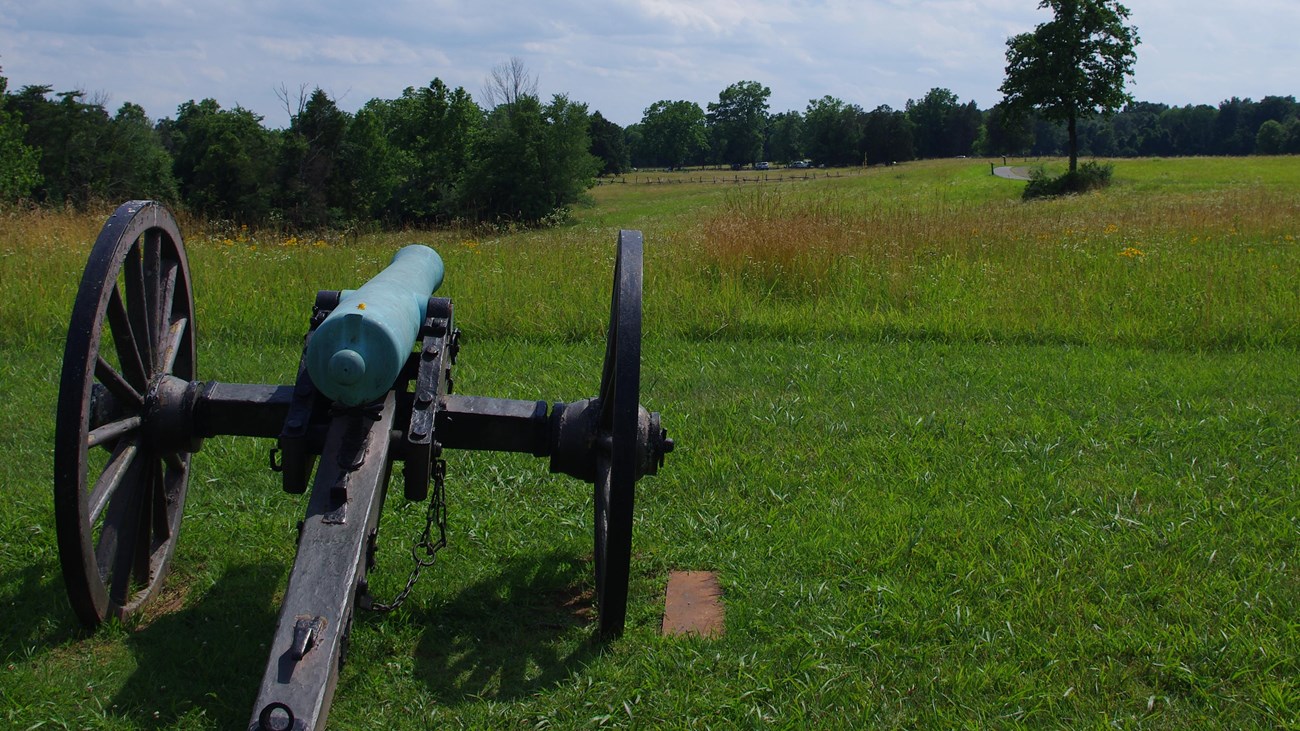 Distance: 1 mile hike (.5 miles out and .5 miles back)

Difficulty: Easy

Hiking Time: 1 hour
---
1. Trail begins at the Chinn Ridge Parking Lot.

2. Follow paved path and markers that tell the story of the heaviest sustained fightingat Second Manassas. 

3. At the end of the paved trail, a marker describes the fighting on Chinn Ridge during First Manassas. At this point, return along the paved path back to the parking lot. 
---
The trail begins at the Chinn Ridge parking lot (Tour Stop #10). The paved path, which is wheelchair accessible, traverses an area that witnessed heavy fighting on August 30, 1862. Interpretive signs tell the story of Union troops who made a desperate stand on Chinn Ridge and blunted the Confederate counterattack. Near the conclusion of the trail, visitors will pass a monument dedicated to Col. Fletcher Webster of the 12th Massachusetts, killed in action on Chinn Ridge. He was the son of noted orator Daniel Webster. The paved trail concludes at an interpretive marker discussing the combat on Chinn Ridge during the Battle of First Manassas (July 21, 1861). Visitors then return to the parking lot via the same path.

The average hiking duration does not take into consideration fitness, exploration, rest, contemplation, wayside reading, etc.

Entrance fees may apply, see Fees & Passes information.

Park is open during daylight hours. 

Accessibility Information

Wheelchair Accessible 
Parking Lot
Chinn Ridge Parking Lot
19 total spaces

3 oversized spaces

38.80666184843493, -77.53489851227127
Parking lot off of Chinn Ridge Road. Closest parking to access the Chinn Ridge Trail. Also one of several access points for the Second Manassas Loop Trail. Driving tour stop number ten. Please park in designated spaces. No equestrian trailer parking.
Amenities
Accessible Lot

Yes

Number of ADA-designated spaces

3

Number of ADA van-accessible spaces

1

Number of ADA step-free spaces

3

Total number of spaces

19

Number of oversize vehicle spaces

3
Last updated: March 24, 2022