THING TO DO
Cedar Run - Whiteoak Circuit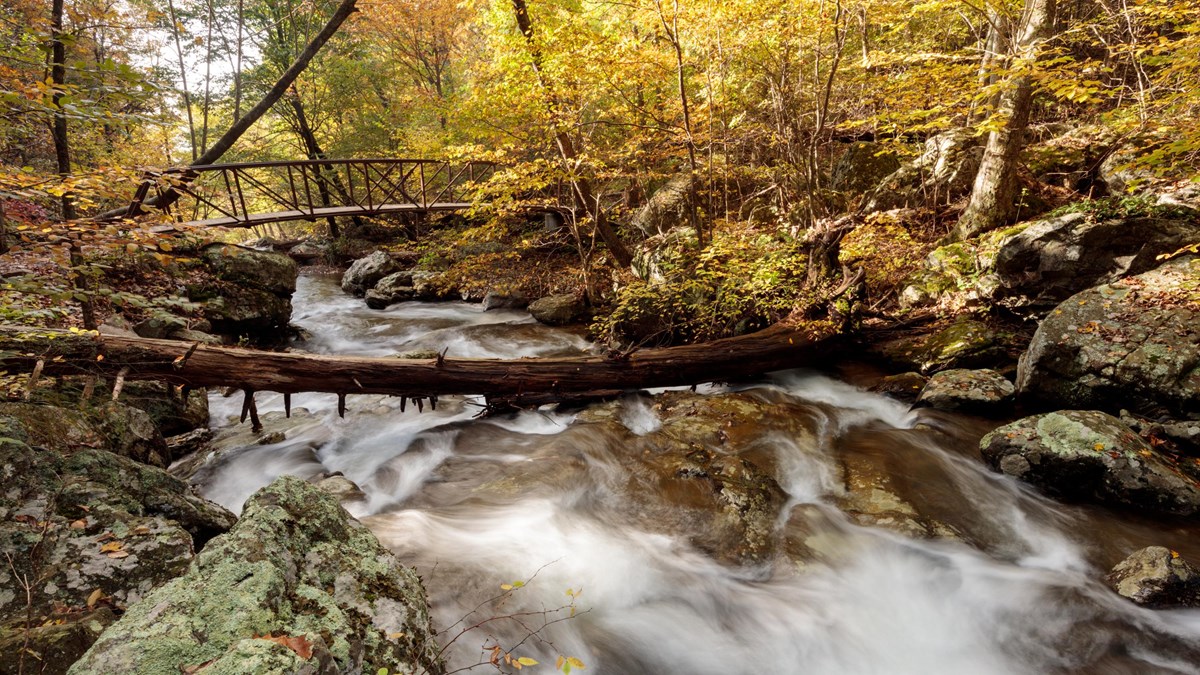 This hike is very challenging, although those who do it are rewarded with exceptional cascades and waterfalls. Be prepared for several stream crossings.
---
Distance: 8.1-mile round trip hike
Difficulty: Very strenuous (hiking difficulty scale)
Hiking Time: 7 hours
Elevation Gain: 2,794 feet
---
Hike Description
From the Hawksbill Gap Parking Area (mile 45.6), descend via the Cedar Run Trail.
At the bottom of the drainage, go left on the Whiteoak Canyon Trail.
After having passed six waterfalls on your ascent, you will come to an intersection with the Whiteoak Canyon Fire Road/Horse Trail. Turn left.
Follow the road to the Skyland-Big Meadows Horse Trail.Turn left once more to return to the parking area
The average hike duration does not take into consideration fitness, exploration, rest, contemplation, etc.
An entrance fee is required to get into Shenandoah National Park.
Accessibility Information
This trail does not meet ADA accessibility guidelines.
Last updated: July 6, 2021