THING TO DO
Become a Pullman Junior Ranger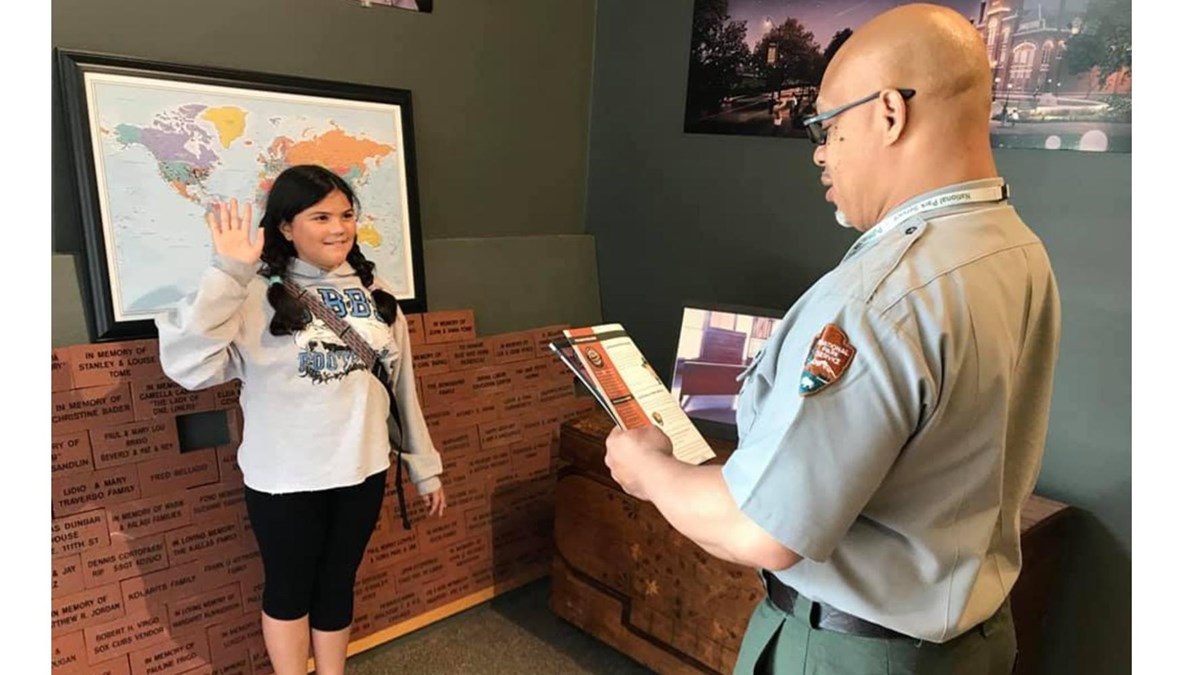 Explore. Learn. Protect.The Junior Ranger motto is recited by children around the country; each taking an oath of their own to protect parks, continue to learn about parks, and share their own ranger story with friends and family.The NPS Junior Ranger program is an activity-based booklet you can pick up for free at Pullman National Monument.

Interested children (and adults) can complete activities in the booklet during their visit to Pullman, share their answers with a park ranger, and receive an official Pullman Junior Ranger badge.

The program is free of charge
Activity
Junior Ranger Program
Explore. Learn. Protect.The Junior Ranger motto is recited by children around the country; each taking an oath of their own to protect parks, continue to learn about parks, and share their own ranger story with friends and family.The NPS Junior Ranger program is an activity-based booklet you can pick up for free at Pullman National Monument. Interested children (and adults) can complete activities in the booklet during their visit to Pullman, share their answers with a park ranger, and receive an official Pullman Junior Ranger badge. The program is free of charge.
There is no maximum age to be junior ranger.
Pets are not allowed inside.
Entrance fees may apply, see Fees & Passes information.
Accessibility Information
The Junior Ranger Book is a printed booklet. At this time there is no screen-reader friendly digital equivalent available. 
Last updated: September 21, 2021