Thing to Do
Attend a Windigo Ranger Program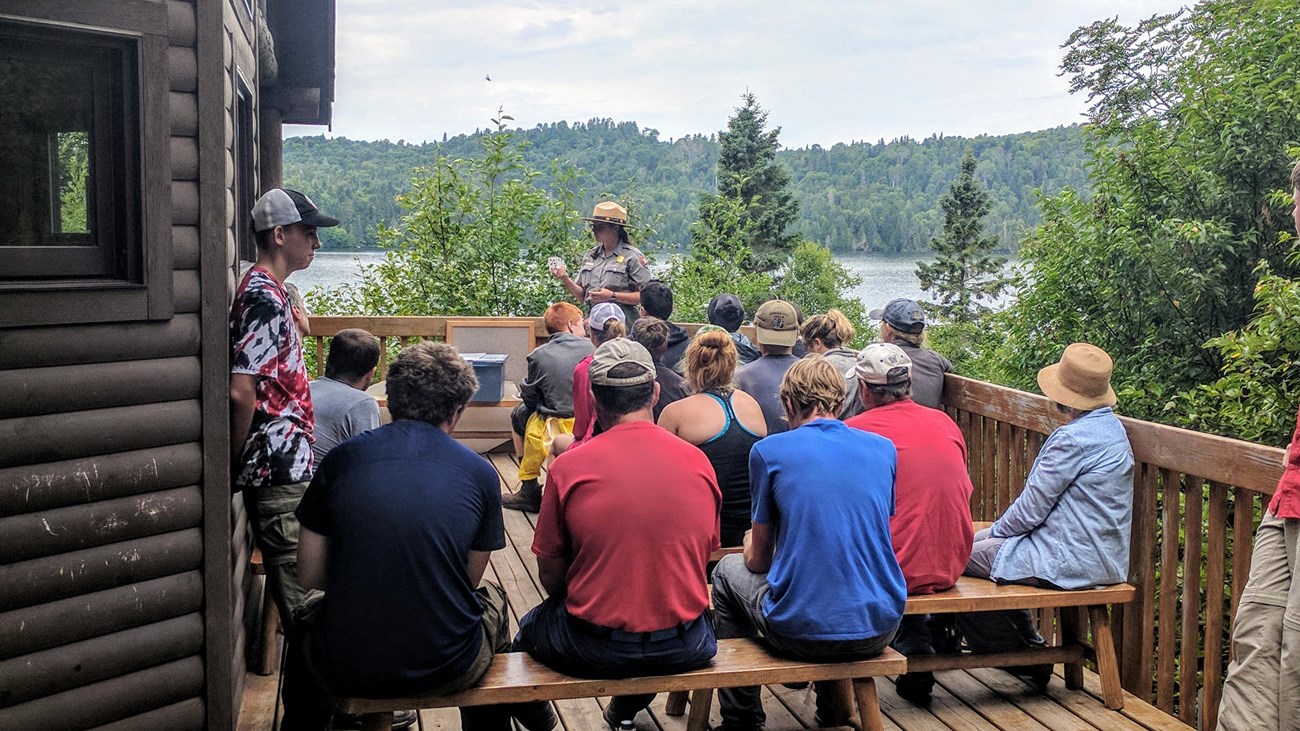 Feed Your Curiosity
Isle Royale National Park rangers offer visitors opportunities to learn more about the isolated island, the cultural history of island folk, and the critters who call the island home. Park rangers present a variety of programs to help visitors understand the park's natural environment and cultural resources. Topics include moose, wolves, geology, shipwrecks, biogeography, wilderness, and more. Programs are held at the Windigo Visitor Center Deck, the pavilion, and even on the trails. The programs are free and open to everyone. Stop by the Windigo Visitor Center to learn about scheduled ranger programs. 
Ranger talks before ferry departures are around 20 minutes long. Guided hikes and ranger programs are closer to 60 minutes in duration .
Entrance fees may apply, see Fees & Passes information.
Season
Spring, Summer, Fall
Accessibility Information
Ranger programs are held at Windigo Visitors Center, the pavilion near the Windigo Marina, and on nearby trails. The Windigo Visitor Center is located on top of a steep hill in Windigo. Paths leading to the visitor center and pavilion are paved. Nearby trails are about 18 inches wide, unpaved, and covered in roots and rocks. 
Last updated: February 12, 2022